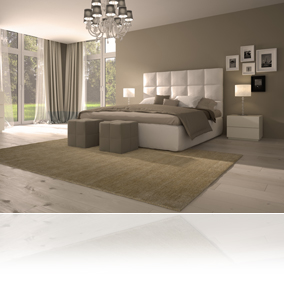 So you have or are planning to place your Northern Virginia house on the market for sale…
When preparing your house for showing, you're obviously going to do everything you can to make sure it's neat, clean and clutter free. As an experienced real estate agent in Northern Virginia I take careful note of the things home buyers observe and comment on most when they are on a home tour, and these things are important to you as a home seller because you want your home to make the best impression it can to potential home buyers. But in the minutes before the buyers arrive, there are some final touches you'll want to do in your house to ensure it shows in the best possible light.
Put away coats, hats and shoes. Make the foyer and entry way open and free of clutter. If clutter is the first thing the home buyer sees they may not be able get that image out of their minds, and your home will suffer from that first impression.
Turn on all lights and lamps. Don't forget darker areas like nooks and corners. A house that is bright looks much roomier. Don't put these next steps off for the last minute: Light bulbs are dust magnets, and a dusty bulb is not as bright, so keep yours dust free and be sure to use the maximum recommended wattage bulbs in your light fixtures.
Organize your storage space. Make sure bikes, toys, boxes and other space-draining items are neatly packed and stacked – or better yet – stored offsite in temporary storage. Think of your storage space as another room rather than a place to cram full of rarely or never used items.
Put on some soft music. Choose something that will appeal to most people. Easy listening, light jazz and classical music work best.
Make sure the toilet lids are down. Even if a bathroom is shining and spic and span clean, a raised toilet seat just makes a bad impression – even if untrue – that somehow things are just not very hygienic.
Open all curtains and blinds. This makes rooms look bigger and brighter, even at night. Remember – Space Sells.
Most of these final tweaks will only require a few minutes of your time, and your home will make a much better impression to home buyers as a result.
For more helpful tips check back regularly and subscribe to our monthly Email Newsletter. In addition to the helpful tips you will be eligible for subscriber only benefits.
Find the accurate value of your home Free
Call today. (703) 585-4687 or CLICK HERE
Follow us on Facebook