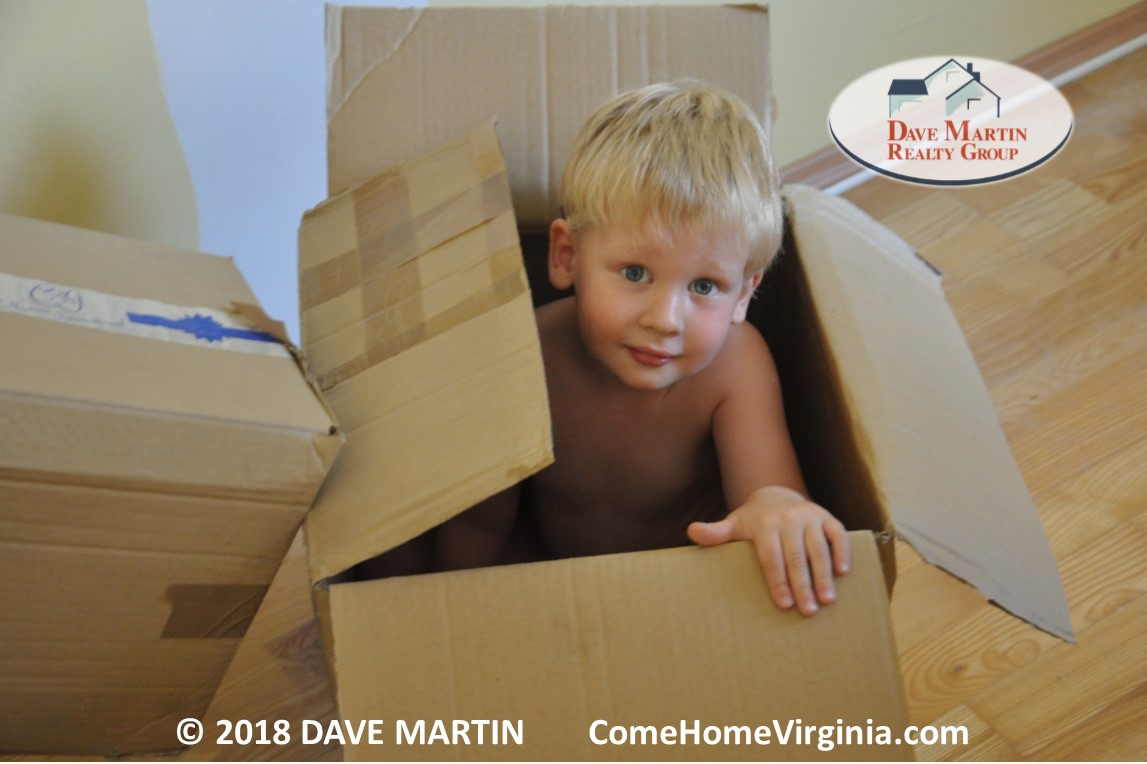 Here are five reasons listing your home for sale this summer makes sense.

1. Demand Is Very Strong
The most recent Buyer Traffic Report from the National Association of Realtors (NAR) indicates that buyer demand remains very strong throughout the vast majority of the country. This is very true for Virginia and particularly so for entry level and mid-level priced homes in the Northern Va area. Buyers are anxious and ready to purchase. Often they will compete for your home…and are in the market right now! There are very specific marketing methods that can be used to virtually guarantee you will receive multiple competitive offers for your Parkfairfax home. Unfortunately, very few agents take advantage of these marketing methods, apparently preferring to rely on methods like an Open House which does much more for the agent than it will do for the home seller.
Take advantage of the buyer activity currently in the market, which currently only seems to be slowed by a lack of quality affordable homes for buyers to select from. There are many neighborhoods where homes are selling in less than a week, however this is not necessarily and often NOT a good thing for the home seller. Unless the marketing plan your agent suggests includes some method to avoid selling your home too quickly this could cost you considerable amounts of money.
TAKE THE NEXT STEP
The first step in this process is to learn the accurate value of your home in today's market — NOT some automated online guesstimate of your home's value. You may discover that your home's present value is greater than you realized. You may also learn that your next dream house is already within your grasp. Read on.
DETAILED PERSONAL EVALUATION NOT AN AUTOMATED GUESS

2. There Is Less Competition Now - But Lots Of Sellers Are On The Sidelines Getting Ready
Housing inventory has declined year-over-year for nearly 3 full years and is still well under the 6-month supply considered to be a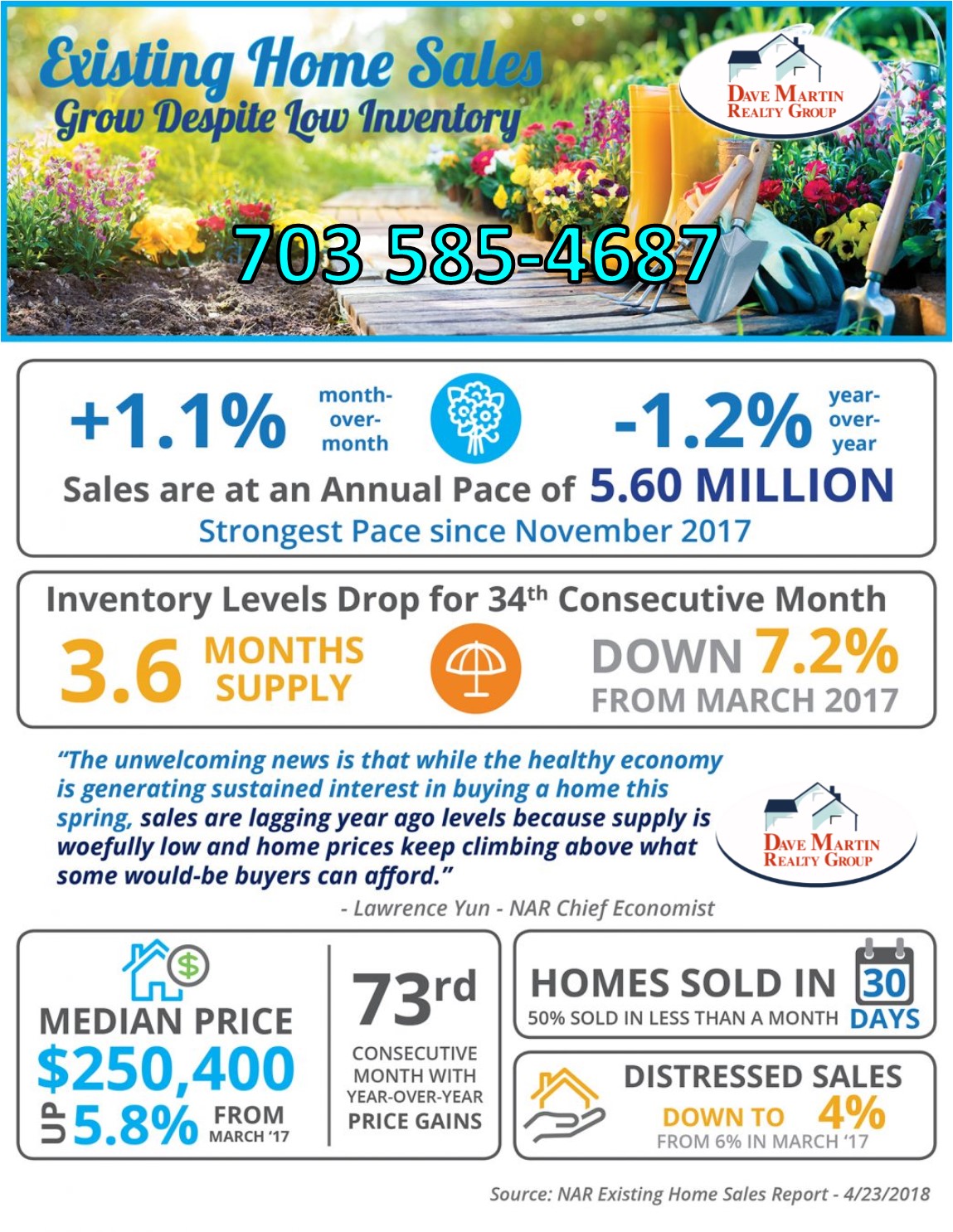 normal housing market. In many neighborhoods and zip codes throughout N. Virginia this inventory is closer to 2 months' supply, or less. This means that in the majority of the country there are not enough homes for sale (See inforgraphic to right.) to match the active home buyers in the markets. This is wonderful news for homeowners — particularly those that would like to sell — whose home equity has risen markedly. Many areas locally have seen increases of 5% or more in their homes' values. However, additional inventory could be coming to the market soon.
On a national level in the past, the typical number of years homeowners remained in their present home was between 6 and 7, but more recently, since 2011, that number has been between 9 and 10 years. This is likely due to home owners lacking enough equity in their homes to be able to move on to their next dream home. This has changed. Now most home owners are finding that their equity has increased enough so that they are able to make a move to a home they desire. They are finding that they are at last able to release this increasing pent-up desire for a move to their next dream house. As home values continue to appreciate, as they are anticipated to do, more and more homeowners will be given the freedom to move.
The availability of quality choices buyers will have as options will continue to increase. Don't wait until this other inventory comes to market before you decide to sell. Waiting could easily cost you this ideal opportunity
3. It Will Go Faster And Smoother
Today's competitive environment has required that buyers to do all they can to make their offers stand out from the rest, which requires much more than just offering a strong price — including getting pre-approved for their mortgage financing. This makes the entire selling process go much faster and is much simpler, as buyers know exactly what they can afford before home shopping. It also is another way that buyers can make a home owner feel much more secure about the offer — being able to close and not being denied because the home buyer can not qualify for a mortgage on the home. According to Ellie Mae's latest Origination Insights Report, the national average time it took to close a loan was 41 days. However, locally, we have seen many homes in the N. Va area that are able to go from contract to closing in under a month, regardless of the mortgage type being used including: Conventional, Jumbo, FHA, VA and VHDA loans.
4. There Will Never Be a Better Time to Move Up
If your next move will be into a premium high-end or luxury home, there may never be a more perfect time to move up! Currently the inventory of homes in higher and luxury price ranges is in a buyer's market condition, meaning that the present available inventory is greater than 7 months. This means that for home sellers planning to move up to a luxury priced home from your present starter or trade-up home, your home, if priced and marketed effectively will sell quickly, AND you'll be able to find a premium home to call your own! Its a double win — having the ability to sell your current property during a seller's market while buying your new luxury dream house in a buyer's market is not a situation that occurs very often. wWho knows how long this perfect situation will continue.
Home prices are projected to increase by 5.2% over the next year, according to CoreLogic. Interest rates are also forecast to continue their rise. If you are moving to a higher-priced home, it will wind up costing you more by waiting.

5. It's Time to Move on With Your Life
Consider the reason you wanted to sell in the first place and decide whether it is worth waiting. Waiting could cost you a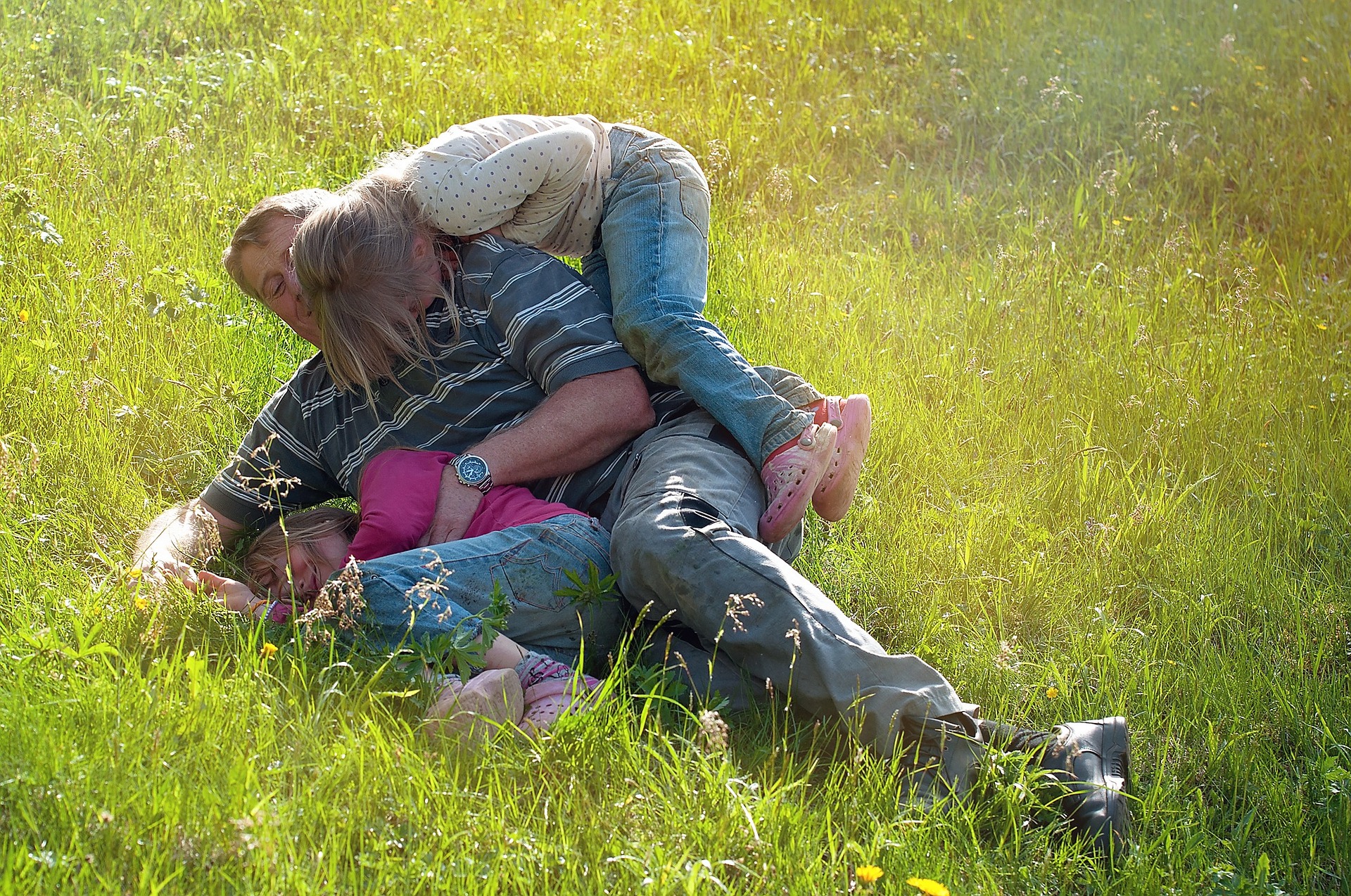 decided advantage that currently exists under our present market conditions. Is money more important than being with family? Is money more important than your health? Is money more important than having the freedom to go on with your life the way you think you should? A home is a huge part of nearly everyone's life. The one you live in and make your new memories in will provide you, your family and friends with memories and happiness you will treasure throughout your lives. So what are you waiting for — there are buyers just waiting for your house now!
You are the only one that can answer to these questions. Its your choice. You have the power to take control of the situation by putting your home on the market. Is it time for you and your family to move on and start living the life you deserve and desire. Contact or Call (703) 585-4687 for a free no obligation consult; we're here when you are ready.
That is what is truly important.
SEARCH HOMES IN ALEXANDRIA, VA
SEARCH HOMES IN ARLINGTON, VA
SEARCH HOMES IN FAIRFAX, VA
SEARCH HOMES IN PRINCE WILLIAM, VA
This information about "Reasons Why It Makes Perfect Sense To Sell Now" is brought to you courtesy of
Dave Martin Realty Group, your Northern Virginia residential real estate experts.
If you're considering selling or buying a house in the Northern Virginia metro area, we'd love an opportunity to earn your business, provide you an outstanding experience, and demonstrate to you that:
"Help From The Best Agent Makes All The Difference."
Additional Real Estate Posts
What's The Best Month To Sell A House
Fake News — Home Buying Truths
Home Buying — Preparation for Success
Home Buyers - Costly Mistakes To Avoid In A Seller's Market
Move Up To A Luxury Home? — Now Is A Great Time!
Sellers These Are The Features Home Buyers Want Most
FIND AND FOLLOW US ON THESE SOCIAL MEDIA SITES
(703) 585-4687
ComeHomeVirginia@gmail.com