WOW BATHROOM STAGING TIPS TO
GET YOUR HOME SOLD FASTER
AND SEPARATE YOUR HOME FROM THE COMPETITION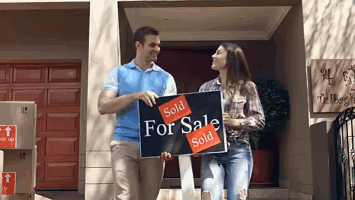 Bathrooms consistently rank among the most important (recently ranked number 3 in a recent NAR (National Association of Realtors) survey) and most judged rooms by home buyers. If buyers put so much emphasis on bathrooms, shouldn't you? Here are some great ideas that can help give your bathrooms a makeover, even if you aren't planning to sell. They will enhance the appeal of every bathroom and won't break the bank.
1. Clean, Shine, Sparkle And De-clutter Top To Bottom.
A dirty disgusting bathroom can do more harm to a home buyer's impression of your home than anything else, while a beautifully clean and sparkling bathroom will go a long way to getting your home on the top of their short list of homes. While it is important to have your entire home clutter free and impeccably clean, its even more true in the bathroom, as a sparkling clean bathroom will have a tremendous appeal to home buyers. Also make certain that the toilet lid is down when not in use; no matter how clean, somehow a bathroom feels less clean with the toilet lid up. Remember to remove toiletries and bathroom supplies. This includes soaps, toothbrushes, etc. Buyers do not want to see your personal bath products.
2. Closets Count
Though they are closed, they are still important to stage. Home Buyers are going to peek in your closets, so WOW them there too. Keep your linen closet looking sharp. Put folded towels, sheets and blankets on the shelf so that all edges are facing the back of the closet. If you are lacking space, try rolling towels to gain more room. It's also important to de-clutter your closets and storage spaces as well as the rest of your house. Remember "SPACE Sells". Want some great closet organizer options?
Fill out the CONTACT FORM here or EMAIL US
3. Make Them Feel Like They Are On Vacation Or At A Day Spa.
Add a rolling cart with lotions, creams, plush folded towels and limited decorative pieces. Make it feel like an oasis. Make them believe they aren't even in someone's home. Instead create an expensive luxury day spa feeling. Wouldn't you love for you home to have the feeling of such a wonderful, peaceful and relaxing retreat? Well, so will your potential buyers. Who knows? They may even want to book a few hours at your day spa! LOL!
4. Soft And Inviting.
Replace or add a luxurious deep soft bath rug — the softer and more luxurious it feels, the better. For a great added bonus buy a high-end kitchen gel mat and place the new bath rug over it. Make sure the gel mat and bath rug are similar in size.
5. Add Some Fresh Flowers Or English Ivy For Color And Splash.

While you don't want a crowded or cluttered counter, the addition of some living plants or flowers will make your bathroom stand out from your competition and bring a fresh, clean and natural feel to any bathroom.
6. Elegant And Bold Shower Curtain



Take the bathroom to another level with a tied back shower curtain and valance. Bowed curtain rods also make a dramatic and impressive statement.
CLICK BUTTON TO GET STARTED
GET A PERSONALIZED ACCURATE
HUMAN EVALUATION NOT A ZILLOW GUESS
7. Bring in Some Dramatic Effect



Replace the ordinary bathroom mirror with a framed one — or make your own — in no time at all. Try this DIY framed mirror using moulding. It takes a bathroom from everyday ordinary to WOW! Try this how-to step-by-step from Home Depot.
THE ONLY DOLLAR FOR DOLLAR
HOME BUYER SAVINGS GUARANTEE
WE'VE EVER SEEN AND WE'VE GOT IT!

8. Lighten Up & Brighten Your Bathroom



If Your Lighting Fixtures are dated, rusted or just don't fit with your WOW bathroom now, replace them with something more updated. Regardless of whether you need to replace the fixtures, make sure they have the maximum wattage bulbs that the fixtures can handle.
BATHROOM STAGING TIPS TO GET YOUR HOME SOLD FASTER

Brought to you courtesy of
Dave Martin Realty Group, your Northern Virginia residential real estate experts.
If you're considering selling or buying a house in the Northern Virginia metro area, we'd love an opportunity to earn your business, provide you an outstanding experience, and demonstrate to you that:
"Help From The Best Agent Makes All The Difference."
Additional Real Estate Posts
Summer Heat | Existing Home Sales Slow, OPPORTUNITY?
Home Buying — Preparation for Success
Home Buyers - Costly Mistakes To Avoid In A Seller's Market
Move Up To A Luxury Home? — Now Is A Great Time!
Sellers These Are The Features Home Buyers Want Most
PLEASE CONSIDER FOLLOWING ON SOCIAL MEDIA BELOW