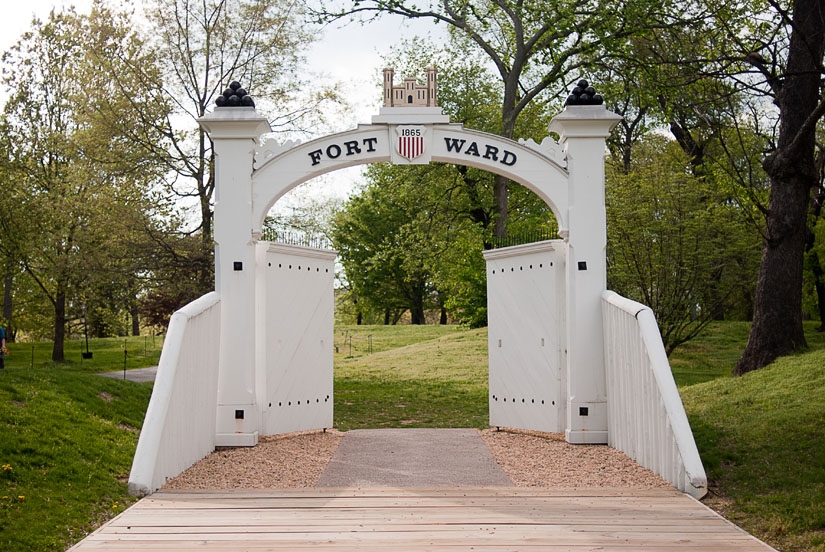 Fort Ward Civil War Camp Day June 9th 2018 10 A.M. - 4 P.M.
4301 W Braddock Rd, Alexandria, VA 22304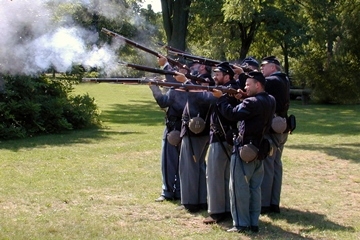 A family friendly event and a chance for you to see a bit of what life was like during the civil-war era in Alexandria Va. This is not a battle reenactment but rather a look into the life of soldiers, as well as civilians, during this period. No parking in the park during this time, but parking will be available along both sides of W. Braddock Rd.
There is no specific schedule of events yet available, but exhibitions are scheduled to happen in approximately 30 minute increments. Some exhibitions will be camp life, equipment and drill demonstration, and civilians of the era — and more. Civil War re-enactors will interpret both soldier and civilian life, infantry and artillery drills and firing demonstrations, equipment displays, U.S. Army Field Hospital, army surgeon, life in the reconstructed Officers' Hut, and fort tours.
Fort Ward Park and History
Fort Ward construction began in September 1861 with the final gate completed in 1865. An authentic replica of the fort's final gate (see main image above) stands near the entrance to the park near the park's museum and replica officer's hut. This final version of the gate was erected in 1865, and there are no records of what earlier gates for the fort looked like.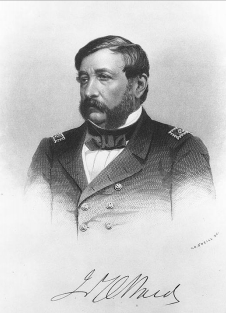 The fort was named for and memorializes Commander James Harmon Ward, born in Hartford, Connecticut. He was the first Union naval officer to die during the Civil War. He was mortally wounded on June 27, 1861 by gunfire from a Confederate shore battery that was attempting to blockade the Potomac River at Mathias Point.
"Originally, the fort's perimeter was 540 yards with emplacements for 24 guns, and
its weaponry in this early period included five 32-pdr. guns, six 24-pdr. guns, and seven 10-pdr. Parrott rifles. By December 1862, plans were put in motion for the addition of a two-gun battery in front of the fort as well as a 100-pdr. Parrott rifle in the southwest corner of the fort.
Despite these improvements, the fort was redesigned and enlarged in 1864 to withstand heavier projectiles. The perimeter was increased to 818 yards making it the fifth largest fort in the Defenses of Washington with a total of 36 gun emplacements."
Fort Ward Museum and Park Today
Fort Ward Park was created by the City of Alexandria to celebrate the 100 years since the Civil War and opened in 1964 — almost 100 years after the end of the civil war. Construction of Fort Ward Park began in 1961 and was originally completed in 1964 with a number of continuing additions over the years.
Today Fort Ward Park serves as a place to go for a walk, jog, walk the dog, gather for a picnic, attend one of the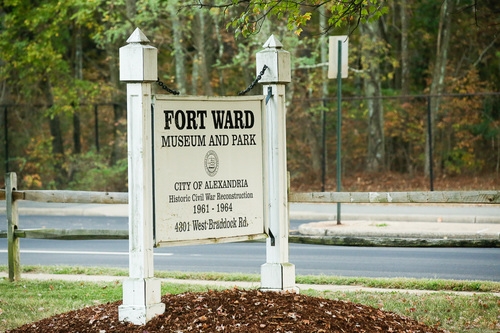 frequent park activities and reenactments or simply enjoy a rural suburban setting in an urban environment. It is, as well, a location of historic significance and cultural heritage.
Other features of the park today include open grassy areas, an amphitheater, dog exercise area, museum, park shelter, parking, picnic areas, playground, and restrooms.
Fort Ward Museum interprets the site's history and offers exhibits on Civil War topics. The Museum and Historic Site also interpret Alexandria, Virginia as an occupied city; nearly 90% of the city's population fled once Union Troops occupied the city. Union troops occupied Alexandria, landing troops at the base of King Street on the Potomac River on May 24, 1861. The Union needed to secure Alexandria both as a strategic port as well as to provide a perimeter defense of Washington D.C.
The historic fort provides visitors with an excellent understanding of Civil War-era military engineering. Estimates range that between 90 and 95% of the fort's earthwork walls are preserved; these are often overlooked by visitors as just hills or walking paths. The Northwest Bastion has been restored and reconstructed to its original condition.
---
This information about "Fort Ward Park Civil War Camp Day" is brought to you courtesy of Dave Martin Realty Group, your Northern Virginia residential real estate experts. If you're considering selling or buying a house in the Northern Virginia metro area, we'd love an opportunity to earn your business, provide you an outstanding experience, and demonstrate to you that:
"Help From The Best Agent Makes All The Difference."
Real Estate Posts
Fake New — Home Buying Truths
Home Buying — Preparation for Success
Home Buyers - Costly Mistakes To Avoid In A Seller's Market
Move Up To A Luxury Home? — Now Is A Great Time!
Sellers These Are The Features Home Buyers Want Most
SEARCH HOMES IN ALEXANDRIA, VA
SEARCH HOMES IN ARLINGTON, VA
SEARCH HOMES IN FAIRFAX, VA
SEARCH HOMES IN PRINCE WILLIAM, VA