New Home For Sale Hayfield Farm Click Image For Complete Details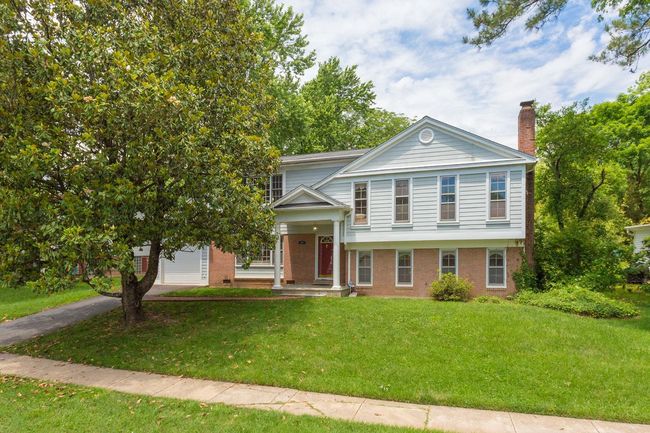 HAYFIELD FARM NEIGHBORHOOD INFORMATION
The Hayfield Farm neighborhood is located in Alexandria area of Fairfax County. The 1,452 acres of Huntley Meadows Park forms the community's eastern border. Hayfield Farms subdivision consists of approximately 700 single family homes primarily built in the 1960's and 1970's
Hayfield Farms has much to offer home owners near shopping includes:
Hayfield Plaza Shopping Center, Kingtowne Towne Center
Grocery Stores within minutes include: Wegmans, Giant Food, Shoppers Food & Pharmacy & Safeway.
Parks: Huntley Meadows Park, Lee District RECenter are both within minutes of the community and Huntley Meadows Park actual forms the communities eastern boarder.
Golf: Greendale Golf Course and a Top Golf are nearby.
Swimming Club Hayfield Farm Swim Club
And so much more...
How much is a Hayfield Farm Property worth now?

If you are ready to make a move and buy a home in Hayfield Farm or anywhere, its very important that you use a Buyer Broker/Agent. Why real estate agents in the N. Virginia area work for Sellers or Buyers and sometimes both (the latter is called Dual Agency, look for a post about this soon.) The agent representing the Seller has a duty to represent the best interests of the Seller in the transaction. When you have a Buyer Broker/Agent you get a representative that fights for your best interests, helping you seek your real estate goals and protecting you from situations that might prove stressful or harmful. A Buyer Representative has a legal responsibility to you to negotiate and advise you in all matters related to your home purchase for your advantage. The Seller's agent and a Dual Agent are actually legally PROHIBITED from advising or negotiating in the home buyers best interest. This is one of the main reasons that prospective Home Buyers should NEVER attend an Open House. NOTE: Remember the agent holding the Open House owes their allegiance to the Sellers NOT to you.
Are you ready to buy your first or your next dream home? If so we would welcome the opportunity to interview with you and share with you the benefits we offer to our clients. We have been helping Northern Virginians solve their real estate challenges since the 1980's. Call and let's talk about it Dave Martin (703) 585-4687 or email ComeHomeVirginia@gmail.com. Even in the current Seller's market conditions our clients have saved Thousands of Dollars when buying their home through us (testimonials and references available upon request). Ask about our Exclusive V.I.P. Buyer Agent Club.
More Tips For Virginia Real Estate
Sellers These Are The Features Home Buyers Want Most

GET YOUR OFFER ACCEPTED IN A SELLER'S MARKET

8 Costly Mistakes To Avoid In A Seller's Market

Move Up To A Luxury Home? — Now Is A Great Time!
http://bit.clickable.cards/2MLk0u