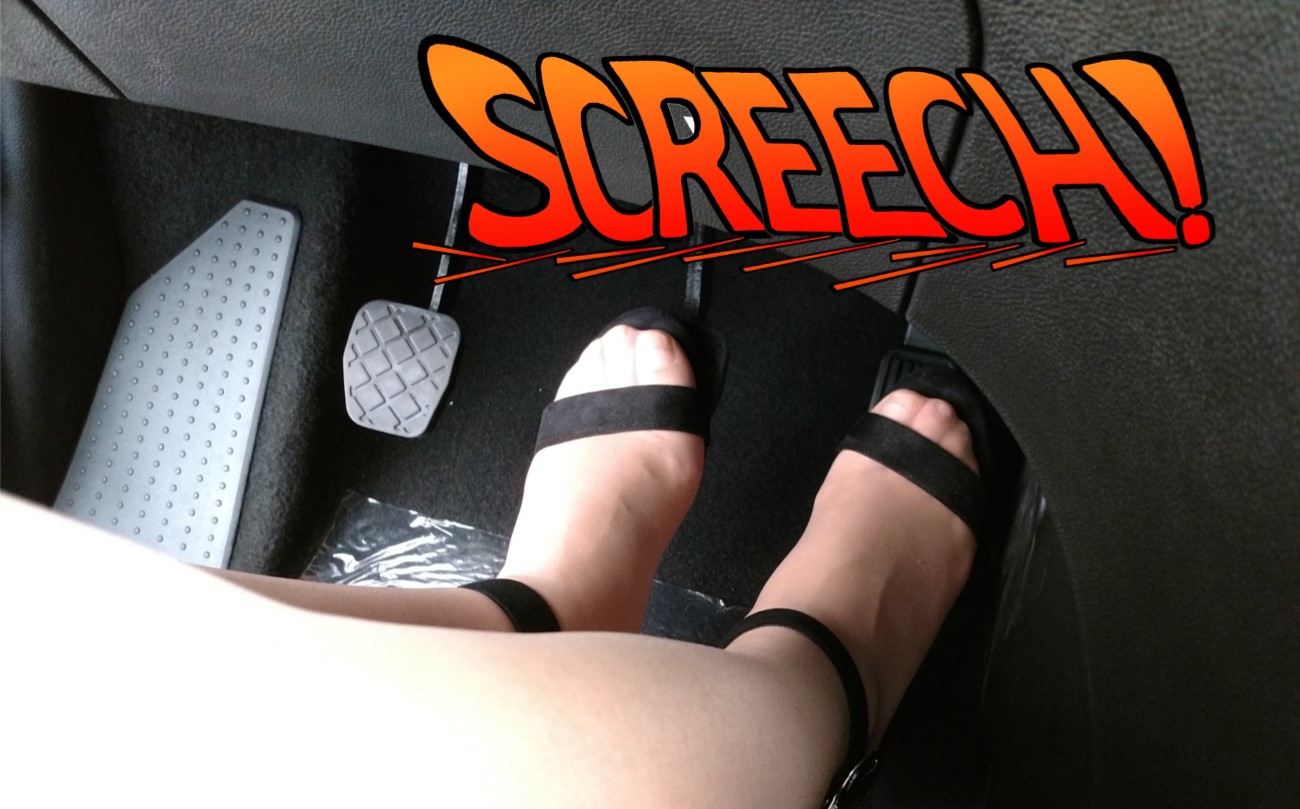 For the last several years in the Northern Virginia residential home sales market, homes available for sale have been greatly exceeded by buyer demand. The continuous lack of normal supply levels of homes for sale coupled with high demand have led to what Keynesian economics describes as Demand-Pull Inflation, which is at least a contributory factor to home prices appreciating by an average of 6.2% annually since 2012 on a national level.
With this being stated, 3 of the 4 widely respected reports used to gauge home purchaser action have discovered that buying interest might be cooling off. Here are the four lists, how they measure demand (methodology), what their most recent reports show, and a fast summary of the reports.
Methodology: Monthly the electronic lockbox service provider SentriLock sends The National Association of Realtors,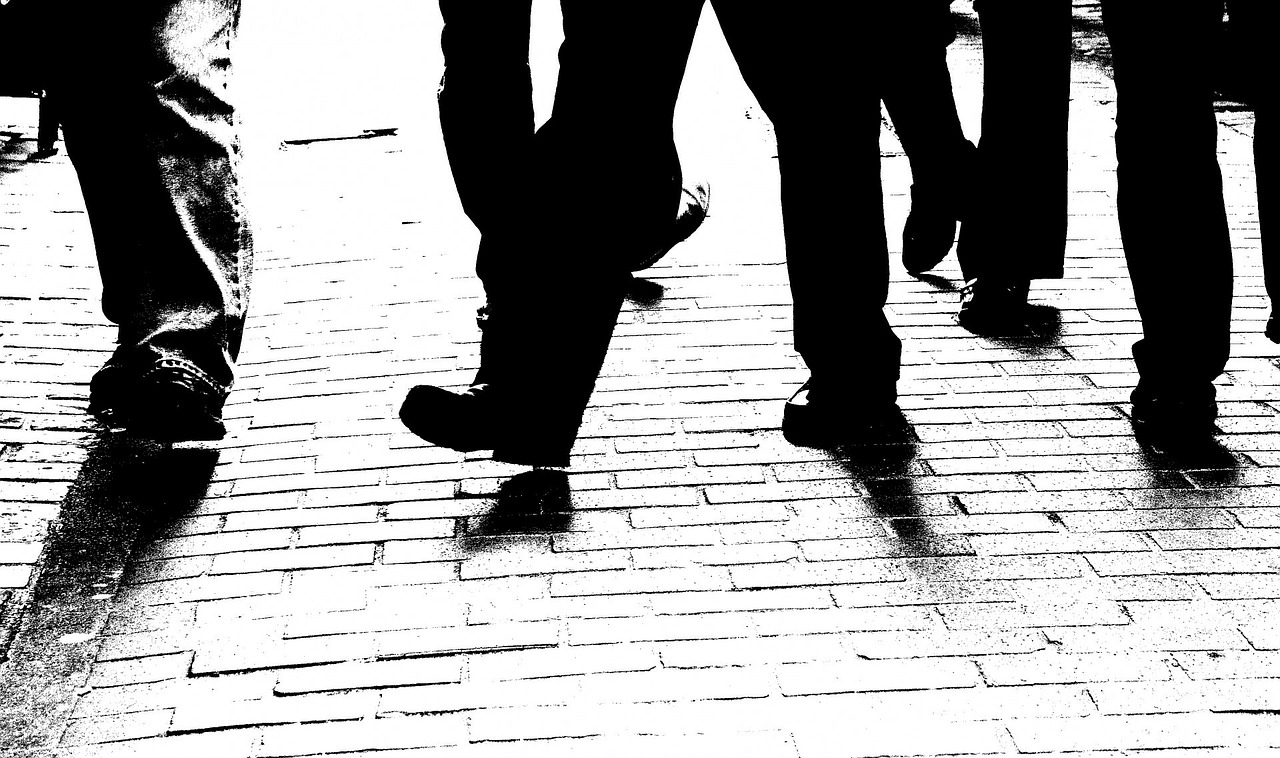 "NAR," research with data on lockbox activity — the number of times properties are shown. These lockboxes are used in about a third of home showings across the nation. This "foot traffic" has a strong correlation with future contracts and home sales, so it can be viewed as a peek ahead at sales trends from one to three months into the future.
Latest Report: "Foot Traffic climbed 3.2 points to 55.8 mid-summer in July. Additionally, the diffusion index is higher than last year by 13.5 points. Despite a healthy economy and labor market, supply and new construction remains unable to keep up with buyer demand."
Synopsis: Buyer demand remains strong.
NOTE: Many homes do not use these types of lockboxes, and some (though a small minority) use no lockbox at all — and statistics for the local market would be much more revealing for home sellers as well as buyers to determine the "market temperature." Make certain the agent you select to represent you has a strong understanding of the market and its condition.
Methodology: The ShowingTime Showing Index® tracks the average number of buyer showings on active residential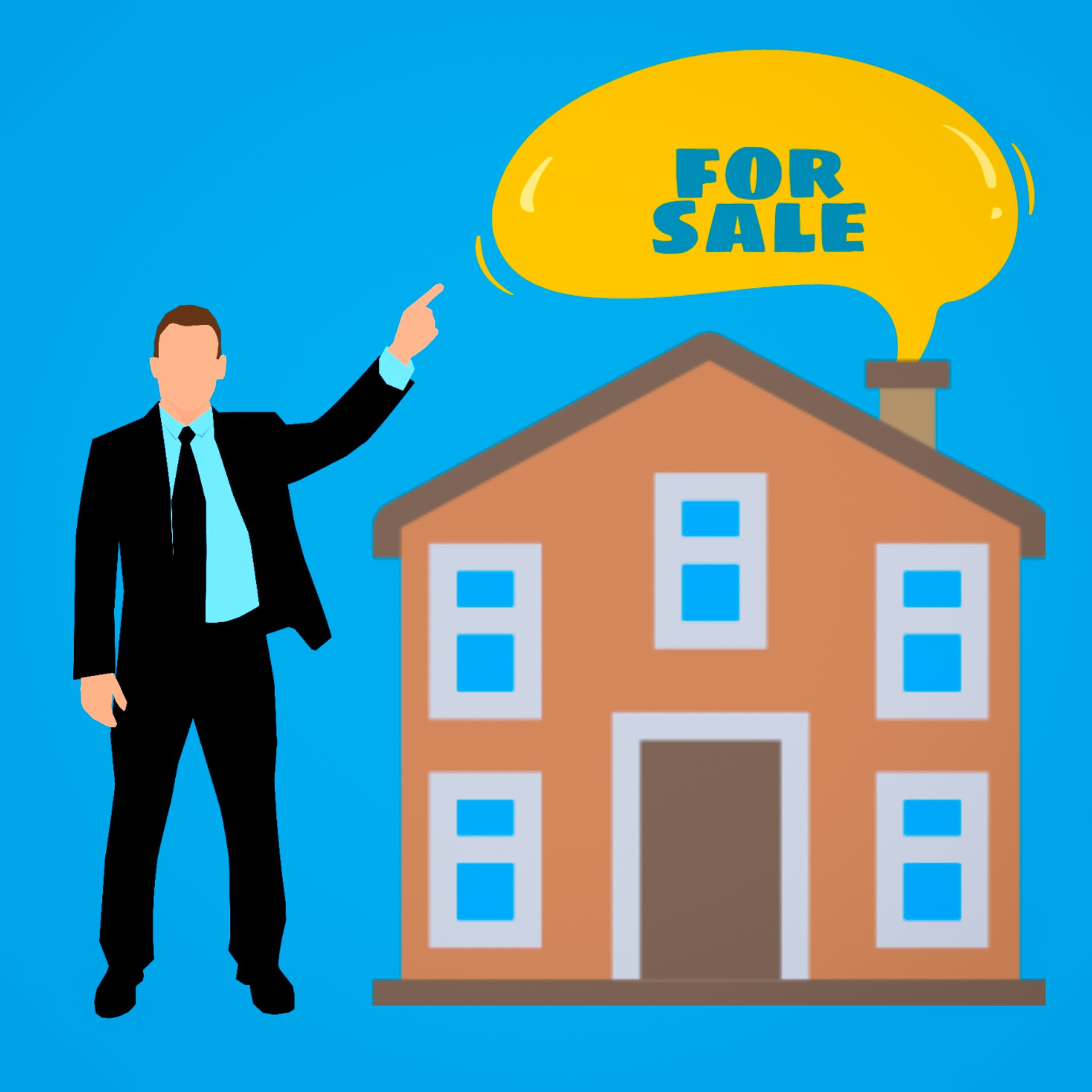 properties on a monthly basis, a highly reliable leading indicator of current and future demand trends.
Latest Report: "Showing activity throughout the country increased by 0.3 percent year over year in July, the third consecutive month that the U.S. ShowingTime Showing Index recorded buyer interest deceleration compared to the previous year. The June 2018 figures revealed a 0.0 percent change in showing traffic from 2017, while May showed a 1.2 percent year-over-year increase. The 12-month average year-over-year increase was 4.6 percent."
Synopsis: Buyer demand is softening
NOTE: While it is not made particularly clear from the quotation, the Latest Report (above) is stating that while the 3 months of May, June and July — 2 of which showed INCREASED ACTIVITY year over year, and cumulatively there was an INCREASE, the rate of increase was slower for 2018 than it was in 2017 — but is still an INCREASE. I am also confused by their conclusion/synopsis that Buyer Demand is Softening. The data, offered in the above report paragraph, only indicates that Buyer Demand is increasing at a slower pace.
Methodology: The REALTORS Confidence Index is a key indicator of housing market strength based on a monthly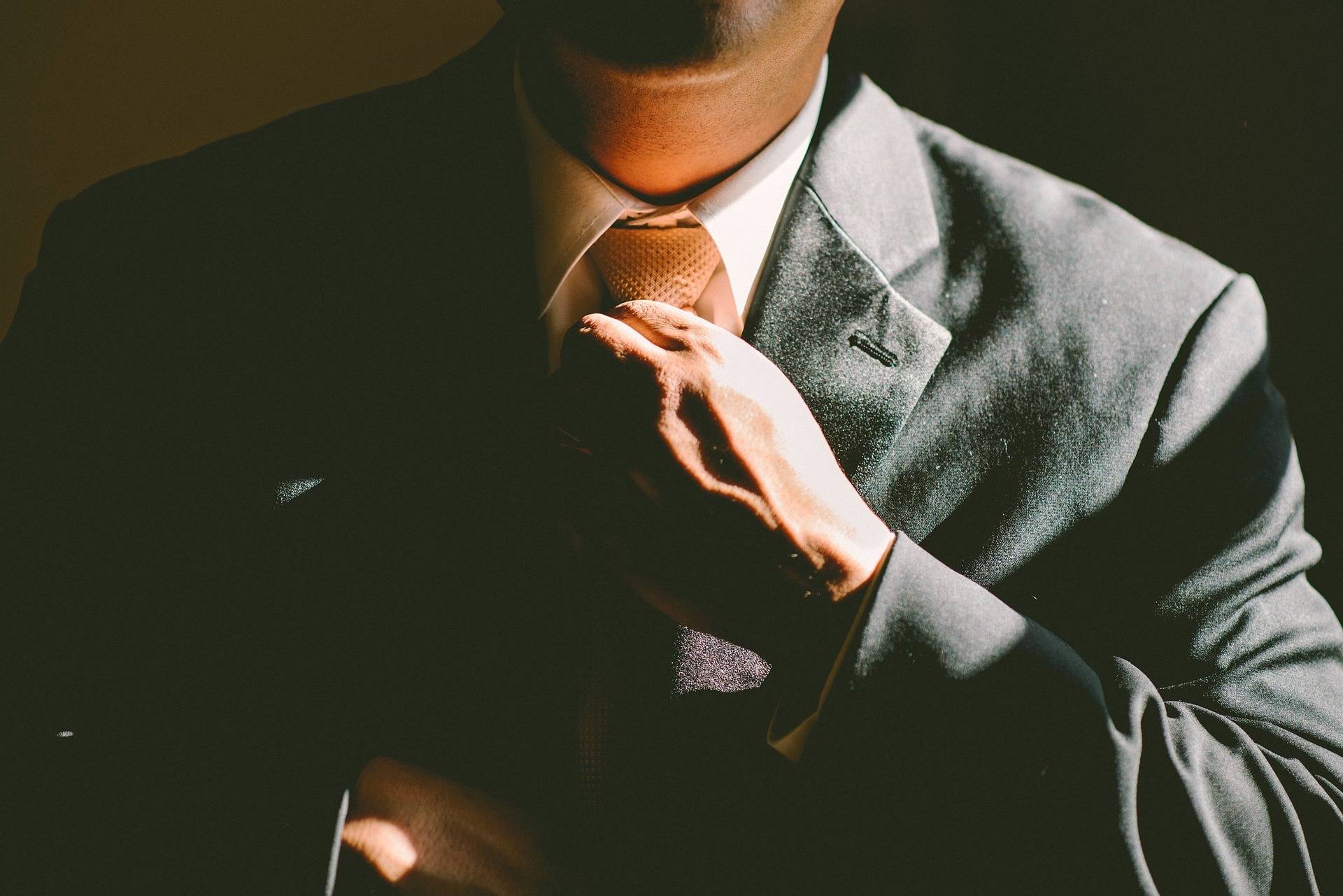 survey sent to over 50,000 real estate practitioners. Practitioners are asked about their expectations for home sales, prices and market conditions.
Latest Report: "REALTORS reported slower homebuying activity in July 2018…The REALTORS® Buyer Traffic Index registered at 62, down from the same month one year ago (69). This is the fifth straight month (since March 2018) that Realtors reported a decline in buyer activity compared to conditions one year ago."
Synopsis: Buyer demand is softening
NOTE: This survey is sent to only approximately 4% of the Realtors in the United States, and according to the NAR representatives I've spoken with only 4500 agents respond to the survey on a monthly basis. Further, it is important to know that the survey is also subjective in nature, measuring primarily what those surveyed FEEL is happening and likely to happen, so the value of this measurement should be viewed with these things in mind.
Additional Real Estate Posts
Get Your Credit Score Up Fast — To Buy A House
Home Buying — Preparation for Success
Home Buyers - Costly Mistakes To Avoid In A Seller's Market
Move Up To A Luxury Home? — Now Is A Great Time!
Sellers These Are The Features Home Buyers Want Most
The Real Estate Broker Survey
in the 'Z' Report by Zelman and Associates (subscription needed)
Methodology: Proprietary survey results of real estate executives.
Latest Report: "While we continue to expect a resumption of growth in resale transactions on the back of easing inventory in 2019 and 2020, our real-time view into the market through our Real Estate Broker Survey does suggest that buyers have grown more discerning of late and a level of "pause" has taken hold in many large housing markets. Indicative of this, our broker contacts rated buyer demand at 69 on a 0-100 scale, still above average but down from 74 last year and representing the largest year-over-year decline in the two-year history of our survey."
Synopsis: Buyer demand is softening
NOTE: This survey, as with the Realtor Confidence Survey before it, is also a subjective analysis of what Brokerage Owners FEEL is happening. Keep in mind that this feel will likely be highly influenced by what they are seeing with respect to recent new contracts and settlements as far as measuring the pulse of home buyers.
MOVING TOWARD A NEUTRAL REAL ESTATE MARKET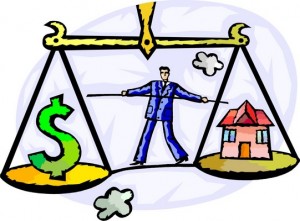 So, are we moving toward a more neutral market? There are three basic types of residential real estate markets and a variety of economic factors behind them. Some of these factors include mortgage interest rate, employment rate, consumer sentiment rate as well as others. One of the easiest indicators for Sellers and Buyers to follow is how many Months Inventory of Homes* are for sale currently. It's important to note that most of the numbers you will hear quoted in the press and online reflect the National Figures; the problem with this is that real estate is a VERY local economic market; regional conditions will be different from those for the Country, and State and County will be different from those for the Region and so on and so on. That's why its very important to know the local conditions for the home you are selling or buying. Make sure the agent you select is familiar with local market conditions and is able to thoroughly analyze the market conditions for the property in question.
*HOW TO FIND THE CURRENT "MONTHS INVENTORY" OF HOMES
Find the total number of homes Sold (not for sale but sold and settled) in the local neighborhood over a specific period — say 6 or 12 months. If the market is in flux, using shorter durations is more helpful — provided there is enough activity during that time to give meaningful results.
Take the number of homes Sold and divide that by the number of months in the period.
Finally, divide the current number of Active listings — "homes for sale" — by the results from step number 2.

EXAMPLE: In your neighborhood there have been 51 homes sold in the past year and currently there are 23 homes on the market for sale.
(Homes Sold) 51 ÷ 12 (months) = 4.25 (Avg. Homes Sold Per Month) This is the Average Absorption Rate for the past year.
(Homes Currently for Sale) 23 ÷ 4.25 (Avg. Homes Sold Per Month — Absorption Rate) ≈ 5.4 (Months Inventory of Homes)
REAL ESTATE MARKETS DEFINED SIMPLY
Sellers' Market: Exists when there are more buyers actively seeking homes than there are homes available to meet this demand. One of the most common indicators used to indicate a sellers' market is when the current inventory of homes for sale is less than 5 months. The smaller the number of months of inventory the Stronger the Sellers' Market is said to be.
Buyers' Market: Exists when there are more home owners trying to sell than there are buyers in the market to buy a house. Using the same Months of Inventory information, a buyers' market is indicated when the supply of homes for sale is greater than 6 months, and in this case the greater this number, the Stronger the Buyers' Market.
Neutral Market: Neither the Home Sellers nor the Home Buyers are considered to have an advantage based on available inventory and current absorption rate. The range for a Neutral Market is considered to be between 5 and 6 months inventory.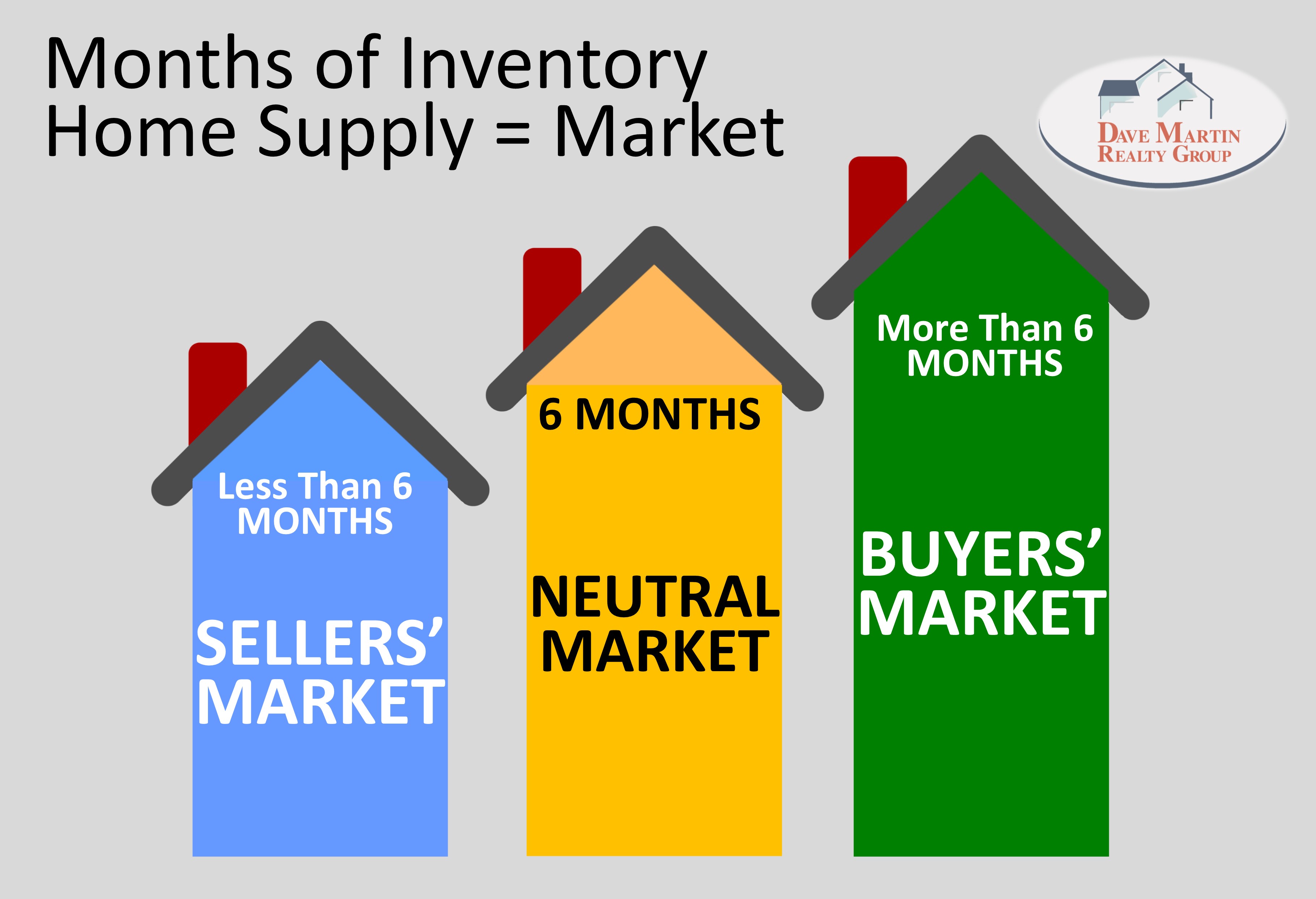 WHAT DOES THIS MEAN TO YOU?
HOME SELLERS
For those currently on the market or planning to sell in the near future, as a market moves away from the strong sellers' market toward a more neutral one, home sellers will likely encounter the following:
Fewer showings of the property.

Sellers will likely have fewer showings on average as the market cools off a bit. If there are fewer active buyers looking for homes it stands to reason that any given home's showings will be reduced proportionately.

Longer time to sell (Days On Market).

Recently the average time on the market to sell a home has been less than a month on a national level. Historically a neutral market average Days On Market (DOM) will be between 2 and 4 months. It's important to understand that the statistic of "DOM" only includes properties that actually SELL. It does not factor in any information regarding properties that end up not selling at all; these properties either EXPIRE or are WITHDRAWN from the market, regardless of how long they tried to sell.

Fewer offers from buyers.

During a sellers' market home owners regularly receive multiple offers for their home — often at the same time. Because of the competitive market environment these offers are usually stronger than they are during a softer market and more frequently include an

Escalation Clause also called an Escalator Clause

.

Buyers' contracts are likely to be more aggressive.

Lower sales price, closing cost help, more and/or longer contingencies, and other concessions become more likely in a neutral market.
WHAT SHOULD HOME SELLERS DO?
First of all, don't hit the panic button; a slowing of the market has been anticipated and forecast for a few years now. Currently the market is still strong, and there are no indications that a Buyers' Market will be arriving any time soon.
If you are planning to sell in the near future you may want to accelerate your timeline rather than wait on the sidelines. Before you do go on the market, make sure you have your property in great Showing Condition, and hire a real estate agent that has a unique and powerful marketing strategy. BEWARE if the cornerstone of their marketing plan is an Open House or if the agent has no real marketing plan — (Put it in the MLS; Put a sign in the yard; Pray "someone else finds the buyer").

HOME BUYERS
For those currently actively looking for a new home or those planning to do so soon, this move away from a sellers' toward a more neutral one means that buyers are likely to see the following:
More homes to choose from.

If the number of active buyers declines and the number of homes for sale remains the same or increases while fewer buyers are looking those buyers that are will have a greater inventory from which to choose.

More time to decide.

A little less competition might cause some buyers to take more time to decide but don't bet on this strategy if you find the home you want. Always remember, another buyer may be more decisive or may have seen the property days before you did and as you ponder they may be writing a contract to purchase it.

More flexibility from home sellers.

Sellers (particularly those that may have been on the market for a while ( "think MONTHS not days") may be more willing to negotiate on price, terms or concessions than they are when the market has a brisker pace. But don't make the mistake of assuming that a SLOWER SELLERS' MARKET will give you the same leverage and position as a buyers' market does, because it doesn't.

More time from the professionals.

A more neutral market will mean that all the professionals involved in the process will have more available time, whether it's to explain things to you or simply to do the myriad of tasks that go on behind the scenes that clients are never aware of at all. Even though you may not be aware of them, when Realtors, Attorneys, Lenders, Settlement Agents, Home Inspectors and other professionals involved in the sale have more time to devote to you, your transaction will go much more smoothly and with less stress for you.
WHAT SHOULD YOU DO AS A HOME BUYER?
First make sure you don't confuse moving toward a more neutral market with a BUYERS' MARKET. Currently all we have seen is some evidence that the Sellers' Market is not as HOT as it has been, but the inventory in most areas of the Northern Virginia metro area and elsewhere is still well within the Sellers' Market category.
WE HAVE THE ONLY
DOLLAR FOR DOLLAR GUARANTEE
WE'VE SEEN ANYWHERE!

If you are planning to buy a home now or in the near future make sure you do the following:
First, hire an experienced and skilled "Buyer's Agent." (Remember, only a Buyer's Agent can represent your BEST interests and help you to negotiate the best price and terms possible).
Next, with the help of your agent, locate a great loan officer to get Pre-Approved for a mortgage. if your credit score needs a little boost try these tips to Boost Your Credit Score Fast with Special Tips ONLY Home Buyers Can Use.

Don't put it off if you don't absolutely have to — please... even if the market does move to a less competitive one, home prices are still forecast to increase over the next year and mortgage rates currently around 4.6% are expected to average 5.1% during 2019. This 1/2% increase may not seem important, but the Principal and Interest payment (P&I) is significant. (See chart below.)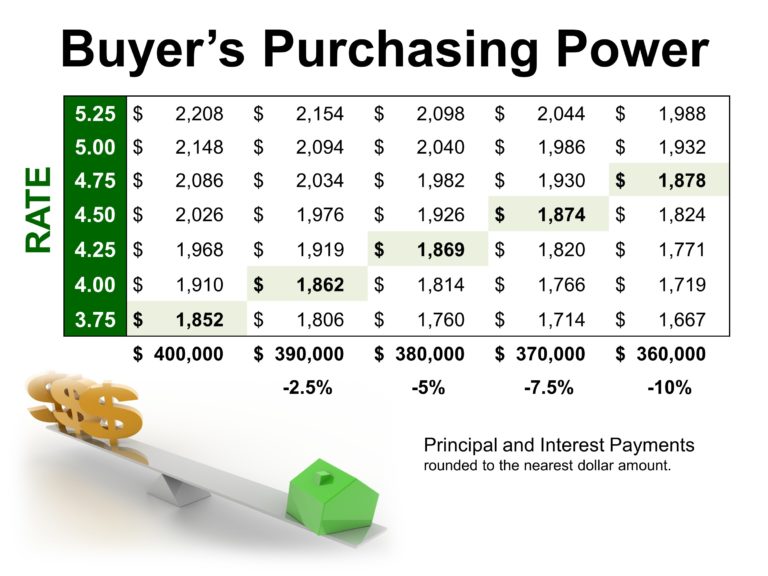 Once more, three of the four most used predictors of home buyer interest and activity are revealing that interest is waning. We had a solid purchasers' market (Buyers' Market) specifically after the mortgage bubble burst, which was directly followed up by a 6 year long Sellers' market.
If demand continues to soften and supply begins to grow (as is projected to happen), we will return to a more neutral market which will favor neither buyers nor sellers. This "more normal" market will be better for real estate in the long term.
---
"Are Home Buyers Hitting The Brakes?"
is brought to you courtesy of Dave Martin Realty Group, your Northern Virginia residential real estate experts. If you're considering selling or buying a house in the Northern Virginia metro area, we'd love an opportunity to earn your business, provide you an outstanding experience, and demonstrate to you that:
"Help From The Best Agent Makes All The Difference."
SEARCH HOMES IN ALEXANDRIA, VA
SEARCH HOMES IN ARLINGTON, VA
SEARCH HOMES IN FAIRFAX, VA
SEARCH HOMES IN PRINCE WILLIAM, VA
PLEASE CONSIDER FOLLOWING US ON SOCIAL MEDIA AS WELL