HOUSE FLIPPING IN N. VIRGINIA DO YOU HAVE WHAT IT TAKES?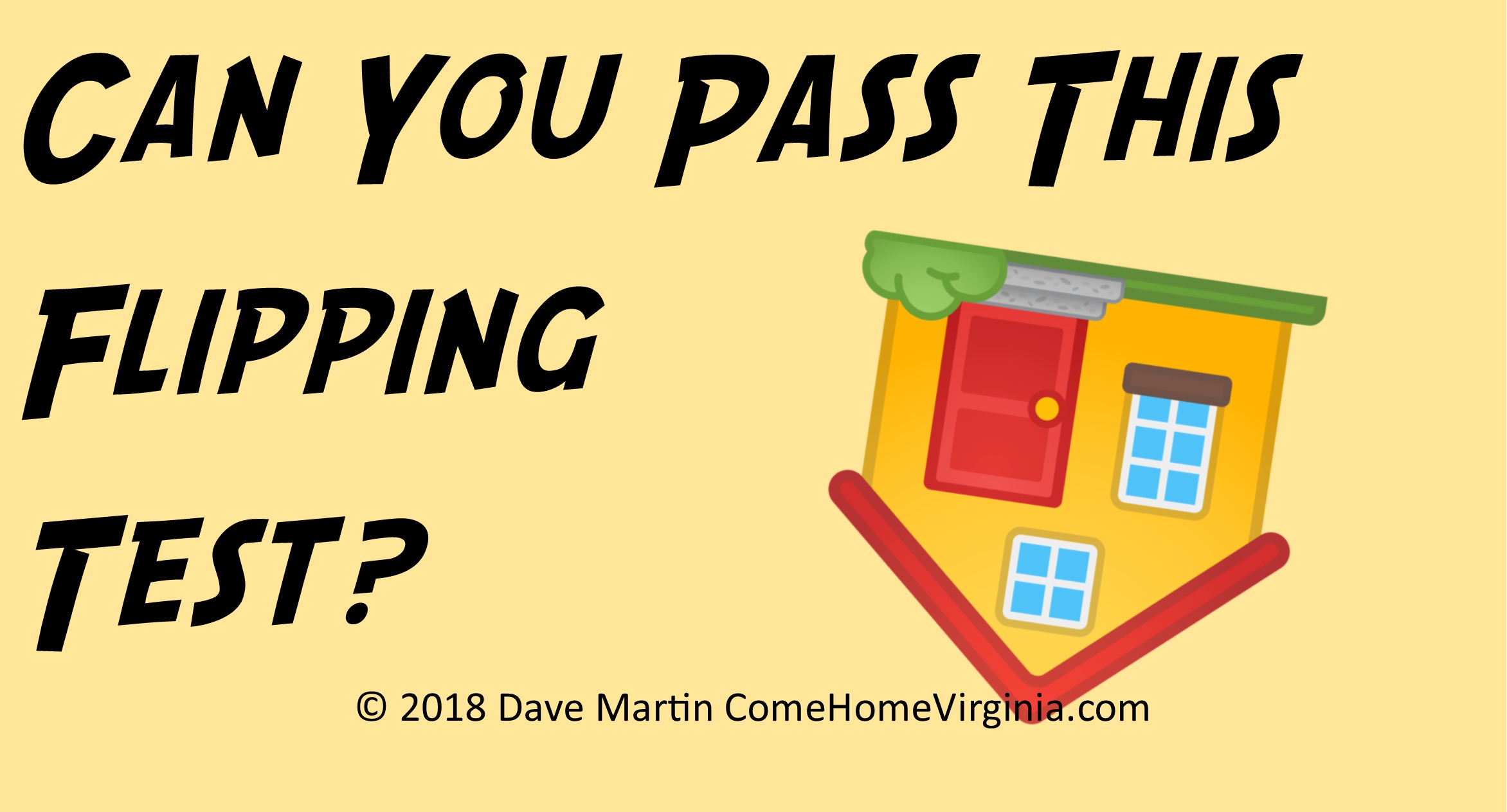 Locally in N. Virginia whether Fairfax, Prince William, Alexandria or other surrounding areas the economy is vibrant and growing. Home prices are nearing or above those seen prior to the banking and real estate crisis and everyday more and more home owners are reaching positive equity. This coupled with continued job growth in our area is creating an atmosphere of strengthening consumer confidence. As well as increasing interest in long term real estate investment and short term flipping. We are regularly contacted by both past clients and new ones asking questions about the status of the housing market the most common questions are:
What is my house worth now? Find Out
Is now a good time to buy a house?
Is it the right time and how can I house flip in this area?
This last question how to flip a house depends much more on you and how you are prepared mentally, psychologically and financially than you may have realized.
Let's talk about what you are likely to encounter if you are going to be a house flipper in the Metro Va market
"Ummm, I'm not sure about that countertop. Shouldn't they be hiring someone to do that? I would do such a better job on that flip."
Who hasn't said that? When it comes to flipping, we all think we'd be naturals, right? Or at least more skilled than the novices who are fumbling through it on TV. But it takes more than big dreams and good intentions to execute a successful flip, and with so much money at stake, you want to make sure you do it right. Actually, you want to make sure you're right for flipping in the first place before you put your financial future on the line.
Take the house flip personality test to make sure you're a fit.
Are you smart?
No one's really going to answer, "No," to a question like this, but put it in the context of flipping. If you think it's easy money and you aren't really looking to put in the sweat equity or follow the basic rules of flipping, you might want to move along.
"Don't believe those late-night infomercials that say you can get into house flipping with no money," said U.S. News & World Report. "Nobody is going to hand you a house for free, and you can't go to Home Depot and they'll give you your supplies for free. If you are using credit cards and have no money, you can get into trouble quickly."
Are you savvy?
Smart and savvy are not the same thing. Knowing where to save and where to spend is one of the most important factors when flipping.
Are you geographically desirable?
Buying a home just because it's affordable and in need of renovation is not a great strategy. People actually have to want to live in the area where the home is located. Paying attention to hot areas can help you pinpoint the right spot.
You also need to pay attention to the home's proximity to your home. Trying to manage a flip from afar is hard even for the most experienced investors.
Do you make it personal?
You may have the greatest personal style in the world, but, when it comes to flipping, you want to make sure you're making the right choices to bring you the most money. Likewise, you may have your eye set on some specific updates and upgrades, but adding in what you want, and not what buyers are looking for, may make your flip a flop.
"Know which home improvements increase the home's value," said Money Crashers. "Focus on these projects first. Home improvements that increase the value of a home might include upgrading kitchen appliances, repainting the home's exteriors, installing additional closet storage space, upgrading the deck, and adding green energy technologies. On the other hand, avoid home improvements that won't increase the selling price, like installing a pool, installing a whirlpool bath, or adding a sunroom to the house."
Can you roll with the punches?
Smart planning, extreme organization, and a great, trustworthy team are all crucial to a successful flip, obviously. But if you're the type that flips out (literally!) if something changes, goes wrong, or looks like it's all about to fall apart, this might not be for you. Flipping is a roller coaster, and there are going to be frustrations and setbacks along the way. Accept it, deal with it, and move on.
What are your goals?
Is this a get rich quick thing or are you thinking of flipping as a career? Are you interested in doing quality work or is it just about making the place look good and getting out? Being honest about your goals will help guide you throughout the process, but keep this in mind: cut corners and shoddy work may save you money upfront, but may impact your bottom line. And, if you plan to flip more than just one home, you don't want to earn a reputation for sketchy work.
Do you play well with others?
Even if you're the DIY King of North America, you're going to need help somewhere, at some time. The best flippers have a contractor they can count on and assorted other trusted professionals for plumbing and electrical, landscaping, appraisals, title insurance, and so on. We can help you to connect to great local contractors that have earned their reputations for quality and fairness.
Are you rich?
Flipping is going to cost you, even if you find the magical lipstick on a pig house. And many people underestimate the potential costs, from the down payment to the carrying costs if it doesn't sell right away.
"To get a conventional investor mortgage, you often need at least 25 percent down, though a good mortgage broker might find other options, including a lower down payment or a loan that provides some money for repairs," said U.S. News & World Report. "Hard-money lenders will lend to nearly anybody, but interest rates are high. Another major key to success as a flipper is accurately estimating both cost and timeline. That doesn't mean there won't be surprises, but you want to calculate the true cost of getting the property ready for sale. When you buy a home, you don't always know what's behind the walls: mold, asbestos, water damage, antiquated electrical lines, foundation issues or crumbling plumbing pipes."
---
Whether you are an Investor, Seller or Buyer we follow the "Golden Rule" when it comes to advising our clients. We do so to protect your interests and make certain that you make the best decisions possible. More simply, we do so because it's the Right Thing To Do!
We are committed to keep you informed and on top of the local Northern Virginia real estate market. You can be certain that we will provide all the information you need to make the best choices for you and your family — even when that best choice is to do nothing. We have been helping individuals, couples and families to purchase and sell homes in Fairfax, Alexandria and the surrounding areas of Northern Virginia for the last four decades, and we would love the opportunity to help you, too. Whether you are buying your first dream home or next, we will take the time to answer all your questions and always give you the best advice available so that you can make your dream home a reality.