A LITTLE SOMETHING DIFFERENT AND REFRESHING FOR CINO DE MAYO
BLACKBERRY RASPBERRY VODKA SANGRIA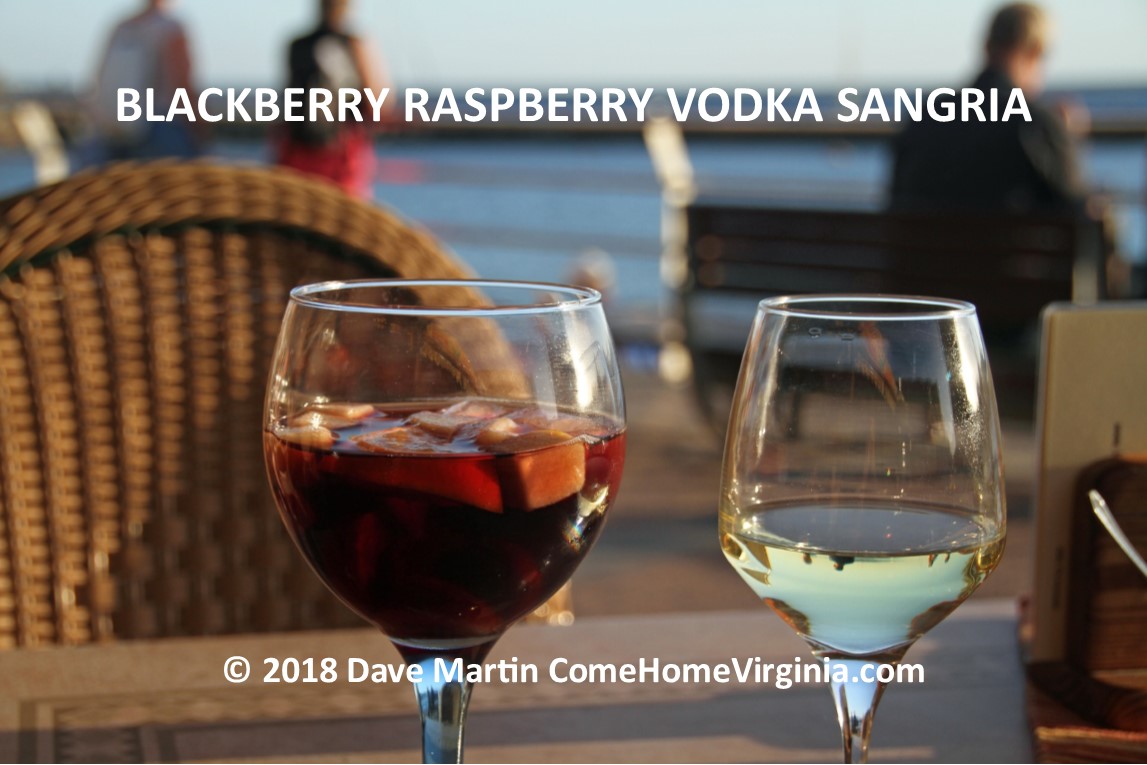 INGREDIENTS:
1 rosé wine 1 bottle (lightly sweet is better)
4 Jiggers Vodka of choice
3 oz. Orange Liquor
2 oz. grape juice
1 large organic lemon
2 oz. simple syrup (See notes below
3 oz. unsweetened pomegranate juice
3 oz. fresh sqeezed orange juice (strain to remove pulp)
1 ltr of Soda Water (if you can find blackberry or raspberry flavored all the better)
6oz Blackberries and/or Raspberries
Directions:

Squeeze the orange and lemon juices and strain reserve the peels and scrape the zest thoroughly with a fork and peels to pitcher.
Add rosé wine, Vodka, orange liquor, grape juice, strained lemon juice, simple syrup, pomegranate juice, and strained orange juice to a large pitcher half filled with ice.
Stir and place in fridge for 30 minutes or more.
Pour over small amount of fresh ice in glasses and top each with club soda as desired.
Garnish with blackberries or raspberries.

Optional garnish since its also the Kentucky Derby may garnish with a fresh sprig of mint!
Prepare ahead
SIMPLE SYRUP
Equal parts water and sugar in a sauce pan heat and stir until sugar has completely dissolved. (Optional additional flavors can be added to simple syrup but this receipe plain is fine.) Allow syrup to cool to room temperature save unused for other purposes there are many.

Real Estate Advice Posts
When Is The BEST Time To Sell A House?
How much have home prices risen?
It's A Sellers' Market Should You FSBO (For Sale By Owner)
Home Sellers These Are The Features Buyers Want Most Part 2