Locally, throughout the Northern Virginia market place home buyer confidence continues to be strong. A vibrant local economy and growing job market providing many with great options and opportunities. Presently there are two very different market environments taking place at the same time in Fairfax Va as well as the rest of the region.
For entry level and move up homes there is currently a very low inventory quality of homes available for home buyers to choose, however there are presently a surplus of luxury and high-end priced homes available which gives those moving up a unique opportunity that hasn't existed for nearly 40 years!
GET YOUR HOME READY TO SELL WITH THESE QUICK TIPS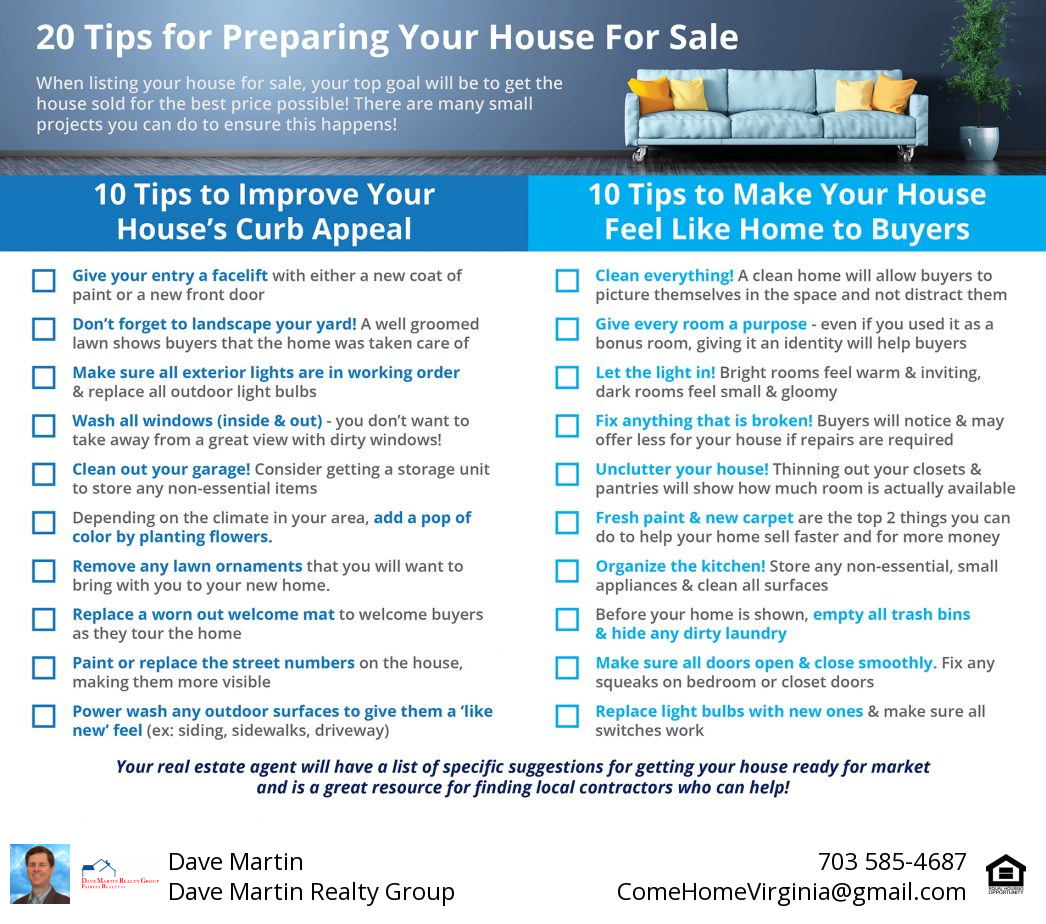 To protect your interests and make certain that you make the best decisions possible, it's important that you have an experienced and knowledgeable real estate agent that has your best interests at heart.
We are committed to keep you informed and on top of the local Northern Virginia real estate market. You can be certain that we will provide all the information you need to make the best choices for you and your family — even when that best choice is to do nothing. We have been helping individuals, couples and families to purchase and sell homes in Fairfax, Alexandria and the surrounding areas of Northern Virginia for the last four decades, and we would love the opportunity to help you, too. Whether you are buying your first dream home or next, we will take the time to answer all your questions and always give you the best advice available so that you can make your dream home a reality.