Real Estate Market News Update For Sellers & Buyers In N. Virginia
According to the latest Home Sales Report For Existing Homes from the NAR (National Association of Realtors), sales grew 1.1% from February 2018 to March 2018 to an annual pace of 5.60 million. For the Northern Virginia market, sales numbers year-over-year for March 2018 fell modestly by 0.62% to 1768 sales, while the median sales price year-over-year rose to $514,500, up 3.31%.
For the various Northern Va Municipalities the numbers were somewhat mixed. Sales Volume was down in Fairfax City, Fairfax County, Falls Church City and Arlington County. This appears to be down primarily due to a lack of affordable properties for home buyers. Sales volume was up in the City of Alexandria. Median sales prices were higher in Arlington, Fairfax City and Fairfax County but were lower in both the Cities of Alexandria and Falls Church. It is important to remember that when there are extremely low numbers of homes being considered, the data for prices can easily be skewed and may not be representative of true changes in home values or prices.
National inventory levels of homes available for sale dropped year-over-year for the 34th consecutive month and are now 7.2% lower than March 2017 levels, representing a 3.6-month supply.
CLICK MAP TO SEARCH FOR HOMES BY AREA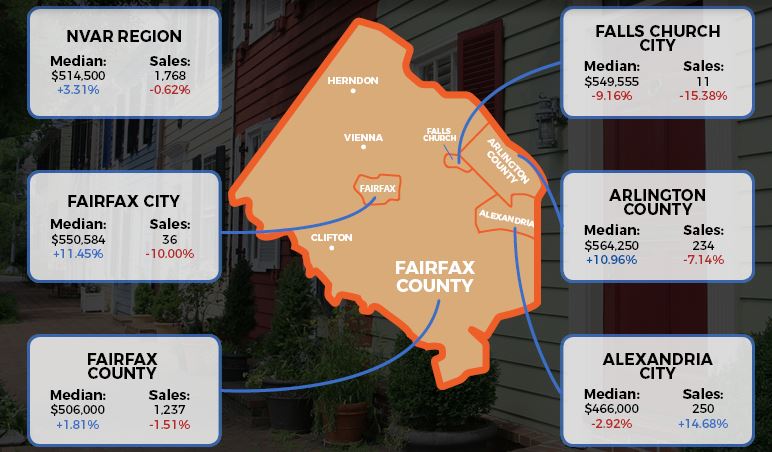 What Is The Current Value Of Your Home?

PLEASE NOTE THE INFOGRAPHIC IS NATIONAL DATA NOT THE LOCAL VIRGINIA MARKET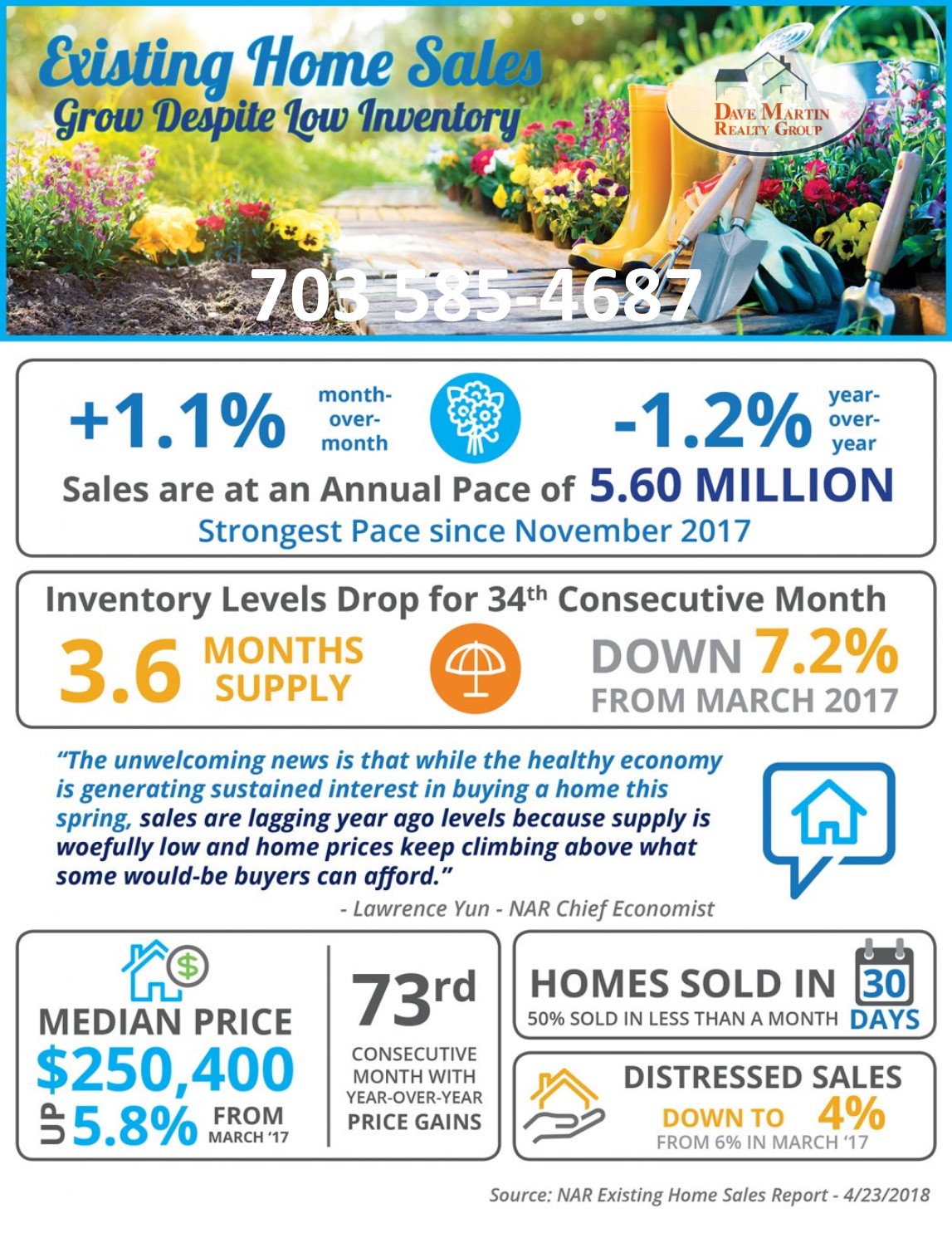 What do the current market conditions mean for Home Sellers?
Many homes that go on the market are selling in just a few days or a week. While on the surface this may seem like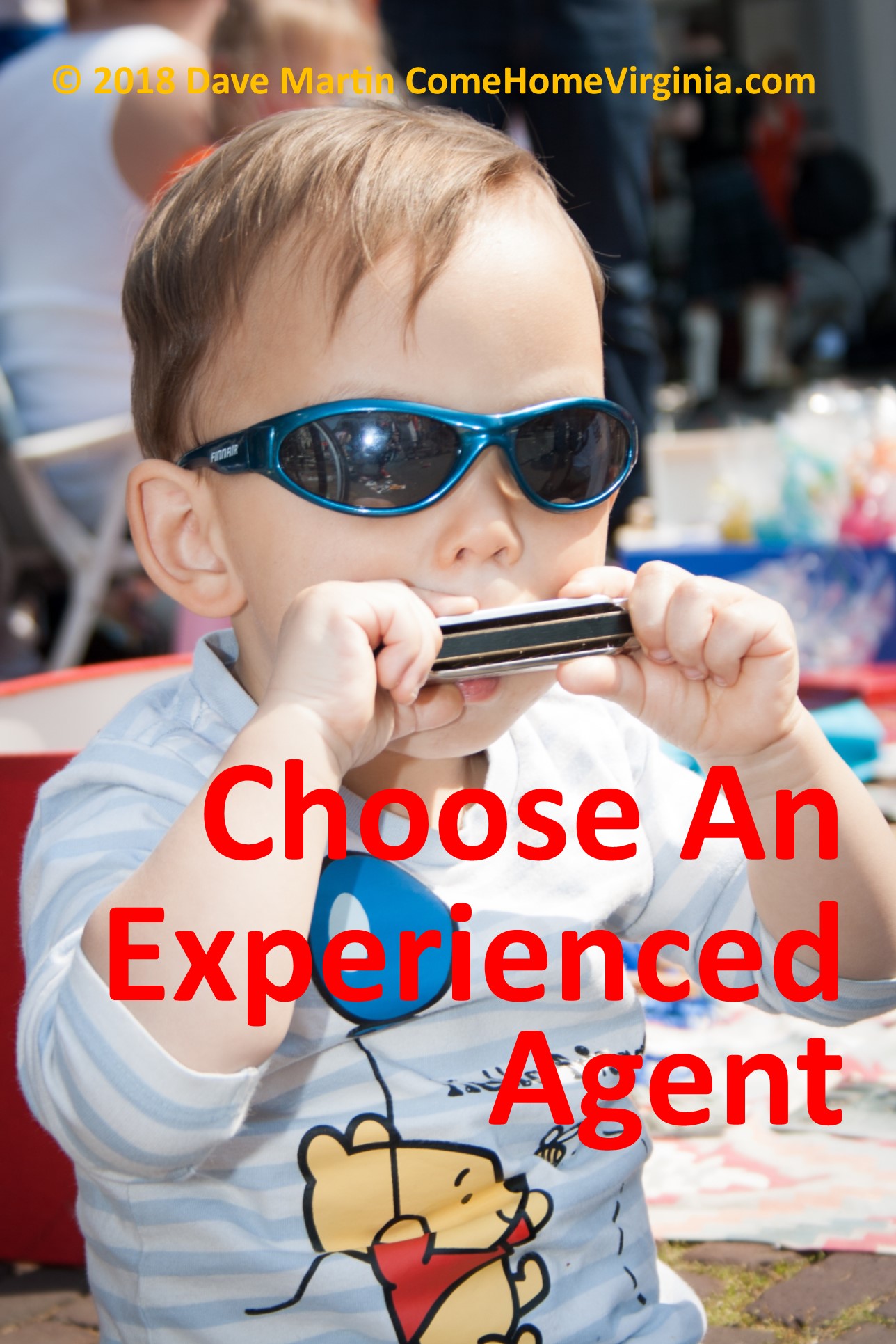 great news for home sellers, potentially it could mean just the opposite. Because the ratio of home buyers to homes for sale is so large its possible that unless the listing agent structures the marketing timeline with this ratio in mind, potential home buyers (that may have presented you with a better deal) may never have had an opportunity to do so. There are methods that can virtually guarantee a home for sale will be seen by 3-4 times as many potential buyers. Make sure the market plan to sell your home addresses this issue. If it does not, you quite possibly left a better deal behind.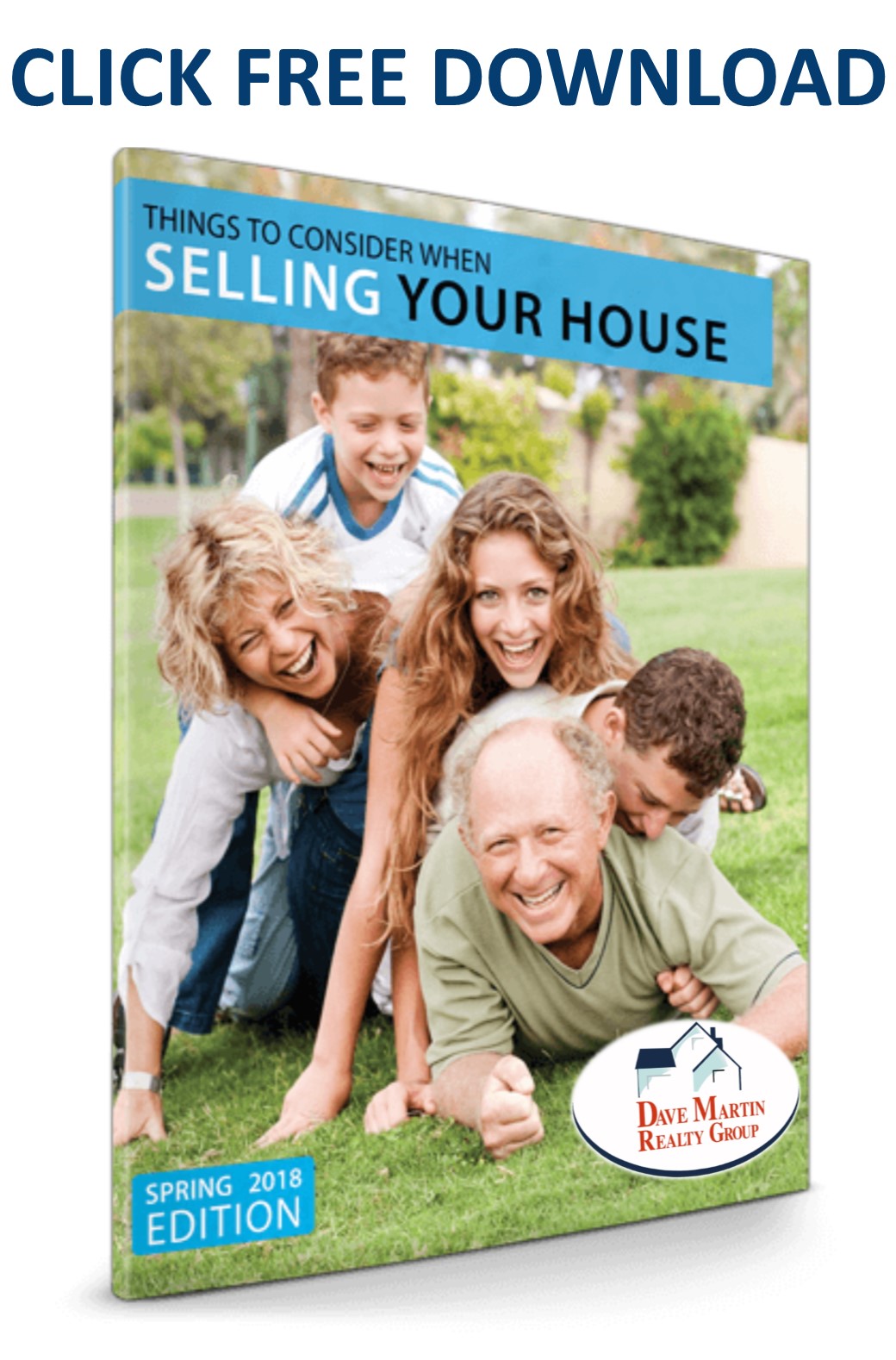 What do the market conditions mean for Home Buyers?
For home buyers or those that are planning to enter this market, you need to be prepared to act swiftly and decisively.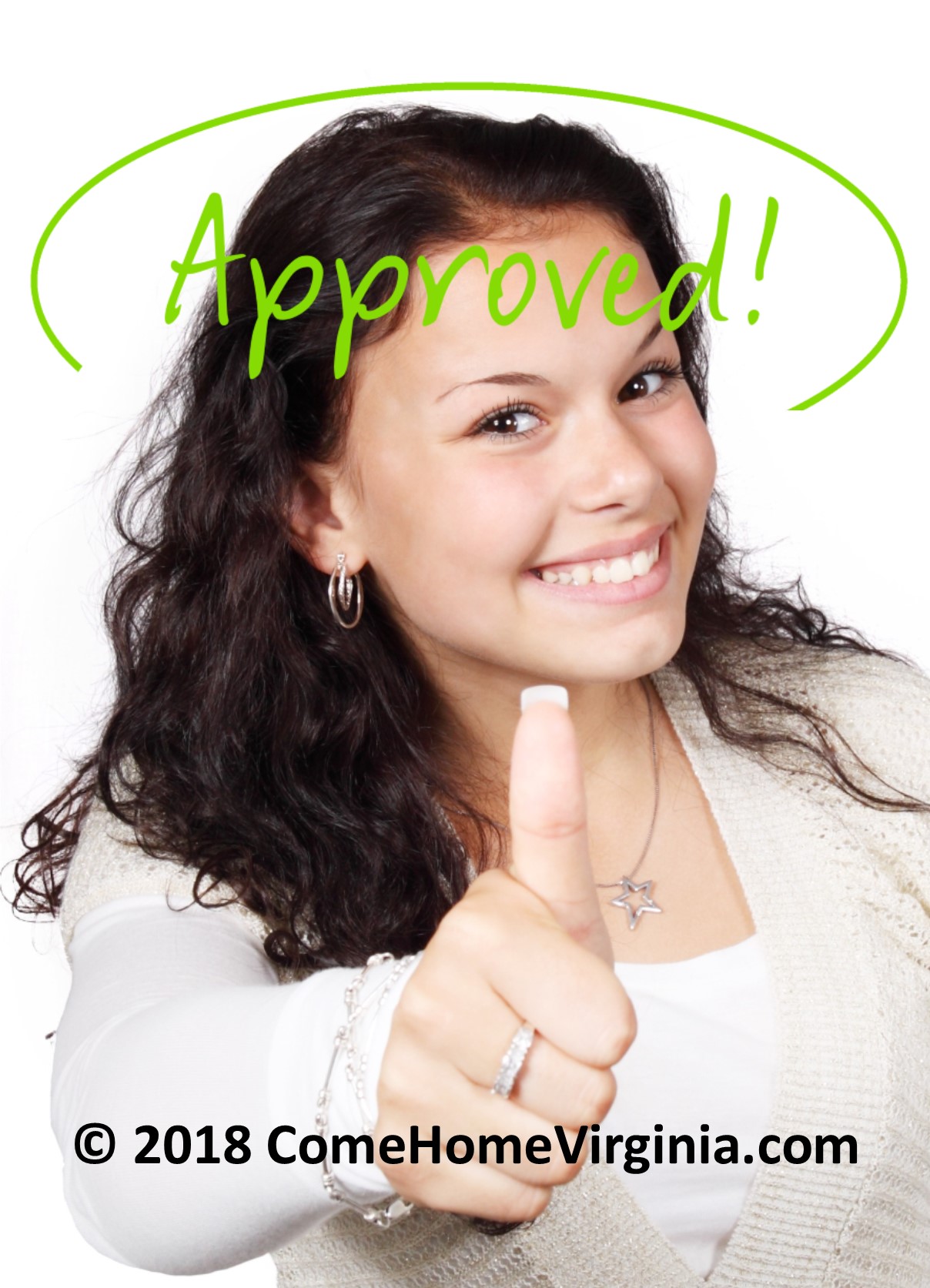 That means being ready both financially and mentally to make a decision. This is definitely not the market environment to sleep on it; those that do are usually waking up to the reality that the home they wanted to think about overnight already sold. The first step in your process should be to select a Buyer Agent to represent your best interests. Unlike the listing agent (This is the Realtor that the seller hired to sell their house — and this agent works for the Seller's best interest); a Buyer's Agent or Buyer Broker represents the buyer's (your) best interest. A caution to home buyers: NEVER go to an Open House! The agent at the open house represents the Seller.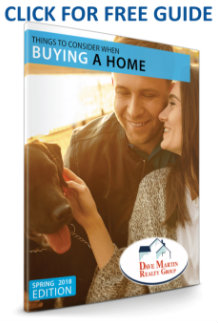 If you are preparing to Sell, Buy or possibly both I would welcome the opportunity to talk with you and show you how we can help you to reach your real estate goals. Our Seller and Buyer clients both fair better than average in any kind of market. We focus on individualized services and will walk you through the entire process so everything goes as smooth as glass.
Additional posts to help you:
Buyers

:

What Is PMI (Private Mortgage Insurance)
8 Costly Mistakes To Avoid In A Seller's Market