Interesting Home Owner and
Home Buyer Statistics
Estimates indicate that singles could need as much as 11 years to save 20% for a down payment on a home! — Great News you don't need twenty percent down and we can show you how to get into your own home much faster!
More women own their own homes than men. Single females are buying homes at twice the rate of single men.
Home Owners net worth has ranged between 31 and 47 times that of renters since the year 2000.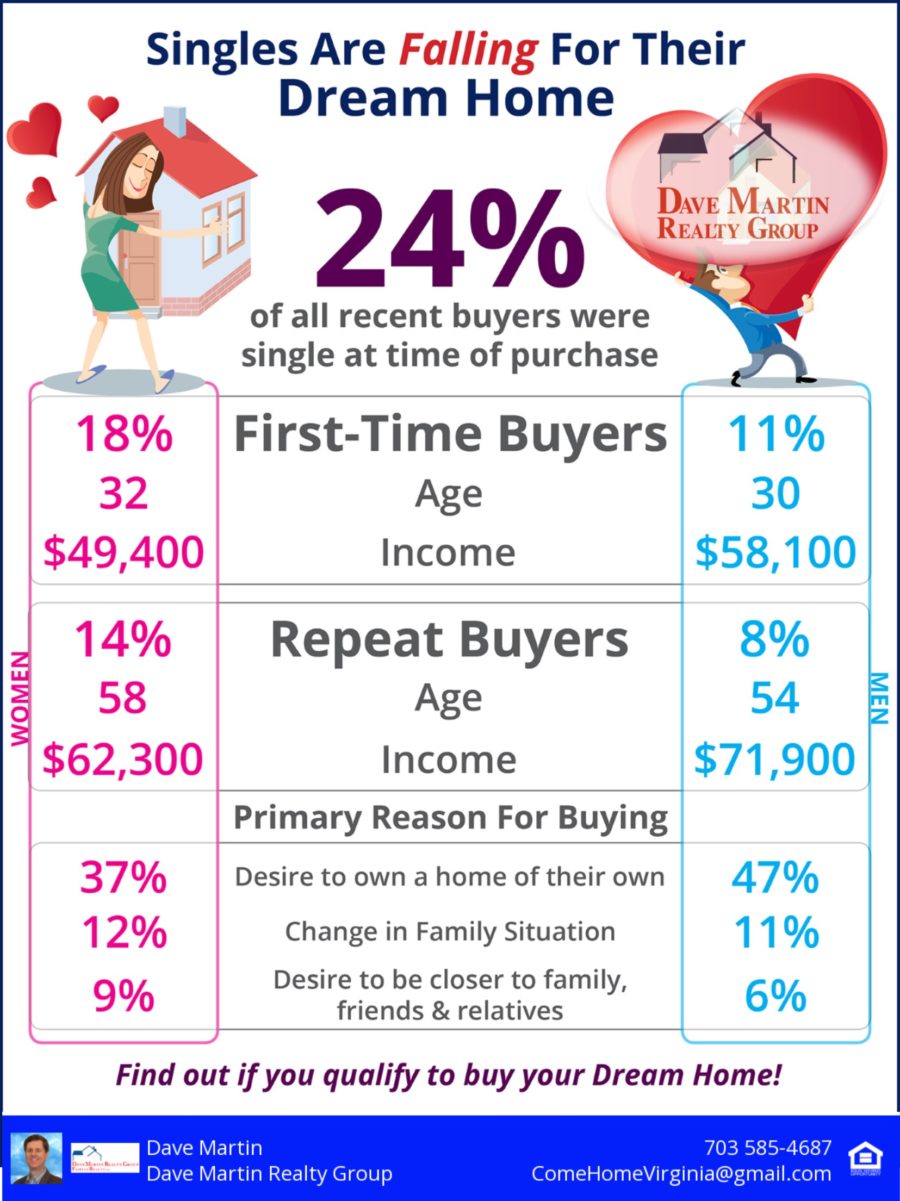 ---
To protect your interests and make certain that you make the best decisions possible, it's important that you have an experienced and knowledgeable real estate agent who will watch your back and is an expert in the local real estate market. We are committed to keep you informed and on top of the local Northern Virginia real estate market. You can be certain that we will provide all the information you need to make the best choices for you and your family. We have been helping individuals, couples and families to purchase and sell homes in Alexandria and the surrounding areas of Northern Virginia for the last four decades and we would love the opportunity to help you too. Whether you are buying your first dream home or next we will take the time to answer all your questions and always give you the best advice available so that you can make your dream home a reality.