The available supply of starter and move-up homes has been at critically low levels for years now, causing frustration and delays for those ready to buy. Not only are there fewer homes to choose from, but because of the limited options when you do find the right home you MUST act quickly, decisively and most importantly of all effectively so that the offer you make will beat any other offer you are competing against. Even the much feared CASH Home Buyer can be defeated when you and your agent take advantage of advanced yet simple techniques that few know about and even fewer make use of.
The old axiom Cash is King can frequently feel like an insurmountable obstacle to overcome when buying a home and competing against a cash buyer. But there are a number of things that you can and should do to improve your odds and give you a knockout advantage against other home buyers — whether your offer is against a dreaded CASH Buyer or just another Buyer that is using a mortgage to buy a home.
Here are a few steps you should take in order to successfully compete against a Cash Buyer, or any competing offer, for that matter.
These tactics will virtually guarantee your success at beating all other home buyers — even the dreaded All Cash Buyer!
1. Write your offer as you would a resumé. Have those professionals that are both directly and indirectly associated
with the purchase or you write letters of recommendation for you. The letters should pertain to things that are going to be of concern to or will help to answer questions sellers frequently wonder or worry about knowing - that unless they are told could cause reluctance to accept your offer. Have your lender, realtor, home inspector and settlement agent write letters for you to the sellers. Each letter should contain information specific about the seller's home and you - the time each professional estimates their various responsibilities will take to complete, why they see this as an easy deal to close, etc. The various letters should also contain a short resumé about each professional and their respective companies, so the sellers can feel tt they are dealing with experienced professionals. Additionally, have your boss and their supervisor write letters of recommendation for you, not only for employment and income, but your work ethic, character, etc. Include a letter from you to the sellers pointing out why you want to buy their home - how living there will benefit you and your family. Mention your children, pets or future plans to have them once you have your new home. Also mention at least two specific things that made you fall in love with the home. All of this will help to give the sellers the feeling that they know you personally, which will make it easier for them to picture you in the home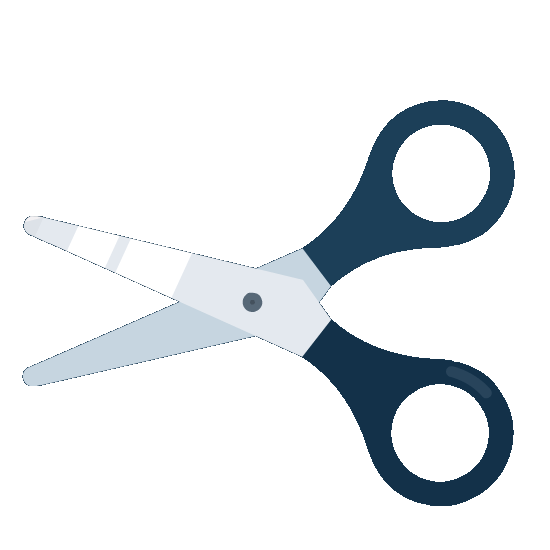 2. Cut inspection / contingency times where possible. While the TRID rules have taken many time parameters out of the control of the transaction participants, as they are now regulated, you can confirm with the home inspector prior to writing the offer to find out when the earliest they can do the inspection. Make sure to use as short a contingency time as is reasonable and include this information in the offer. Longer inspection times can make home sellers uneasy and offer no benefit to you, provided you give ample time for your inspector to complete the inspection. So, if your home inspector assures you that they have the ability to complete your inspection and provide you a complete report in 3 days, don't ask the home seller for 10 days when you don't need anywhere near that time. The seller will feel more comfortable accepting your offer, and you will appear to be a more serious and considerate buyer.
3. Offer an extra bonus. Spending more money to beat a cash offer may sound crazy. But cash buyers invariably expect a discount from the seller simply because they're offering cash. Quite a few times over the years I have been on the sellers' side of a transaction where multiple offers come in at the same time. Often one or more of these offers will be a Cash Offer 5-10% below list price. In such a situation the sellers typically select the higher net offer even if it is a financed purchase. Lesson to be learned: If ALL other things are equal, a cash buyer will have an advantage over a buyer that needs or opts to finance their purchase; however, rarely are ALL other things equal, so it's important to understand that sellers will be examining the total pros and cons of your offer. Don't make the mistake of assuming that only one thing will be enough to turn an otherwise weak offer into a winner.
If your agent knows or has reason to suspect that there will be more than one offer on the property you want to buy, write your offer using the following technique for pricing: With the help of your agent, determine the top-end market value of the home and write your offer at or VERY close to it; then include an escalation clause, making sure to use unique increment increases going to your maximum tolerance. This point is going to be different for each buyer, but it is the point just under where you would say there is No Way I would pay that much for that home. There are other critical points to consider about determining the Maximum Tolerance Price. If you are considering using this method and would like to know more contact me directly at EMAIL or PHONE. Learn more about the proper methods and uses of an escalation clause.
4. Increase your down payment. When competing against a Cash Offer or even another Financed Offer you can enhance the appeal of your offer to the sellers and also the sellers' agent by making a larger down payment. The more you put down and the smaller percentage you finance, the easier it will be to get the loan and the more attractive your offer becomes. So, whether you are planning to put down 5%, 10%, 20% or even more, if you could put down more than you are, then put down more! It will make your offer much more attractive. There are other strategies that you can incorporate when using this technique that will allow you to have your cake and eat it too.
IMPORTANT NOTE: While putting down more money has its advantages, one of the biggest and most common bits of
misinformation in real estate is that to buy a home you need to have three to twenty percent to put down or even more. The TRUTH is that you can buy a home with very little or even NOTHING DOWN. The main reason for this bad information is that while Low & Zero home buying mortgages exist, most banks and lenders don't offer them. Additionally, too many real estate agents are unaware of all the options that are available. If you would like to discuss the ideal mortgage option for your unique position and goals just contact me to arrange a no-obligation consult. CONTACT: Call or Email
5. Buy now; finance later. This is a rather complicated process but an easy to explain concept. Perhaps you have a close relative, friend or business associate that has the financial wherewithal to temporarily lend you the money to buy the home. You could then in effect make a "Cash Offer" of your own and obtain financing for your home after you have closed on the deal. For more details and information on various alternatives to this method get in touch with me directly.
6. Drop the Inspections. While I always recommend that buyers have home inspections, in a very competitive market, having them as contingencies puts you at a distinct disadvantage to offers that come in without them. One strategy that can give you this advantage without all of the risk would be to have a pre-contract inspection (where permitted). When you find the home you want, bring your Home Inspector through the home - doing a quick major- item evaluation before writing an offer. This can allay some of the risk while giving your offer an additional sparkle. If you are not comfortable with this option then make sure you follow the suggestion given in TIP #2 above.
7. Outline your offer. It surprises me how seldom this is done and how important a step it can be. Have your agent write a short bullet-point detailing the most positive and beneficial aspects of your offer. You should help them with this as well. Think about your offer and how accepting it over other potential offers could benefit the seller.
8. Present the offer in person. This seems to be a dying art in the market and is very seldom done these days. Frequently a Buyer's agent will simply email the offer to the Sellers — oftentimes not even bothering to call to discuss it. But there is just something about making the effort to present the offer in person, make eye contact and explain a bit about the buyer. I always attempt to present offers in person. In a competitive market, have your agent present the offer in person to the sellers whenever this is possible. Selling and buying a home are very personal decisions. Adding the personal touch of the face-to-face presenting of your offer can go a long way towards helping the seller to feel like they know you.
IMPORTANT NOTE: This tip is only helpful when you are working with a skilled and experienced agent that is comfortable and accustomed to making in person contract presentations. If the buyer's agent you select lacks the necessarily skill and experience then presenting in person could backfire. Consider this before deciding if you want to employ this tactic.
9. Exclude the inclusions. If you are competing with other offers or are just in a competitive market, this is a bad time to ask the Seller to include personal property in the sale — especially if the washer and dryer, dining room chandelier or other items are specifically excluded in the MLS information. Why risk losing your dream house over an appliance or living room drapes?
10. Forget seller concessions. Think twice about requesting that the Seller pay for some of your closing costs, vacate the home prior to closing, allow you to take possession prior to closing, or anything else that makes your offer less desirable. If any of these things are necessary, for example, and you simply can't buy the home without having the Seller pay some of your closing costs,then sit down with your agent and find some way to compensate them for this concession!
11. Earnest Money. In Virginia it is customary for a Buyer to put up earnest money with an offer - to be held in trust until closing. Buyers can offer anything. On one occasion, I had a Buyer client that had absolutely no money to offer as earnest money. They were going to be borrowing against their retirement account to cover the down payment, but the rules of the retirement account prohibited them from accessing the money until settlement. So we needed something creative.The solution was to give the seller an IOU. While I don't recommend this approach if avoidable, the idea is to always look for solutions to situations to give you an edge or at least the chance to WIN. The greater the amount of your earnest money- the more skin you have in the game- the more favorably the Seller is likely to see your offer.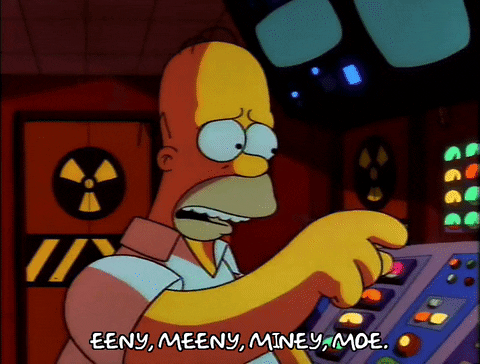 12. Pick the best loan option. Not all mortgages are the same and selecting yours isn't something you want to leave to chance. Some have more requirements of the sellers, as well as being known for being used by Buyers that have poor credit scores and will have difficulty qualifying. If you do not need to use this type of loan, don't! Using these loans will put you at a disadvantage not only against Cash Buyers but also against Financed Buyers that are using loans that are more favorable to Sellers.
Would you like to know more? Want to know how to make your offer stand out? Thinking about buying a home? Feel free to reach out to me. I am always open to a no-obligation conversation and would appreciate the opportunity help you reach your goals!
---
Additional Sources For Home Buyers
What Home Buyers Wish They Knew Before Buying - True Confessions — Lynn Pineda
Are You Renting Because You Think Your Credit Score Is Too Low? — Dave Martin
Eight Mistakes Home Buyers Make When Purchasing a Home — Sharon Paxon
Should You Hire Professional Movers or Do It Yourself? — Kyle Hiscock
Smart Things To Do After Buying A Home — Paul Sian
---
"Home Buying Secrets — Writing The Perfect Offer"
is brought to you courtesy of Dave Martin Realty Group, your Northern Virginia residential real estate experts. If you're considering selling or buying a house in the Northern Virginia metro area, we'd love an opportunity to earn your business, provide you an outstanding experience, and demonstrate to you that:
"Help From The Best Agent Makes All The Difference."
SEARCH AREA HOMES FOR SALE & HOME VALUES
SEARCH HOMES IN ALEXANDRIA, VA
SEARCH HOMES IN ARLINGTON, VA
SEARCH HOMES IN FAIRFAX, VA
SEARCH HOMES IN PRINCE WILLIAM, VA
PLEASE CONSIDER FOLLOWING US ON SOCIAL MEDIA
#realestateexposed #realestatesecretsexposed #realestategimmicks #WeWillGetYouSold #WeWillGetYouHome or Secret Strategies, - Secret Home Buying Strategies - Home Buying Secret Strategies - Beat Any Offer - Expert Home Buying Tacticsgies, - Secret Home Buying Strategies - Home Buying Secret Strategies - Beat Any Offer - Expert Home Buying Tactics We Will Get You Home WeWillGetYouHome