1 Year Home Prices - How Much Has Your Home Value Increased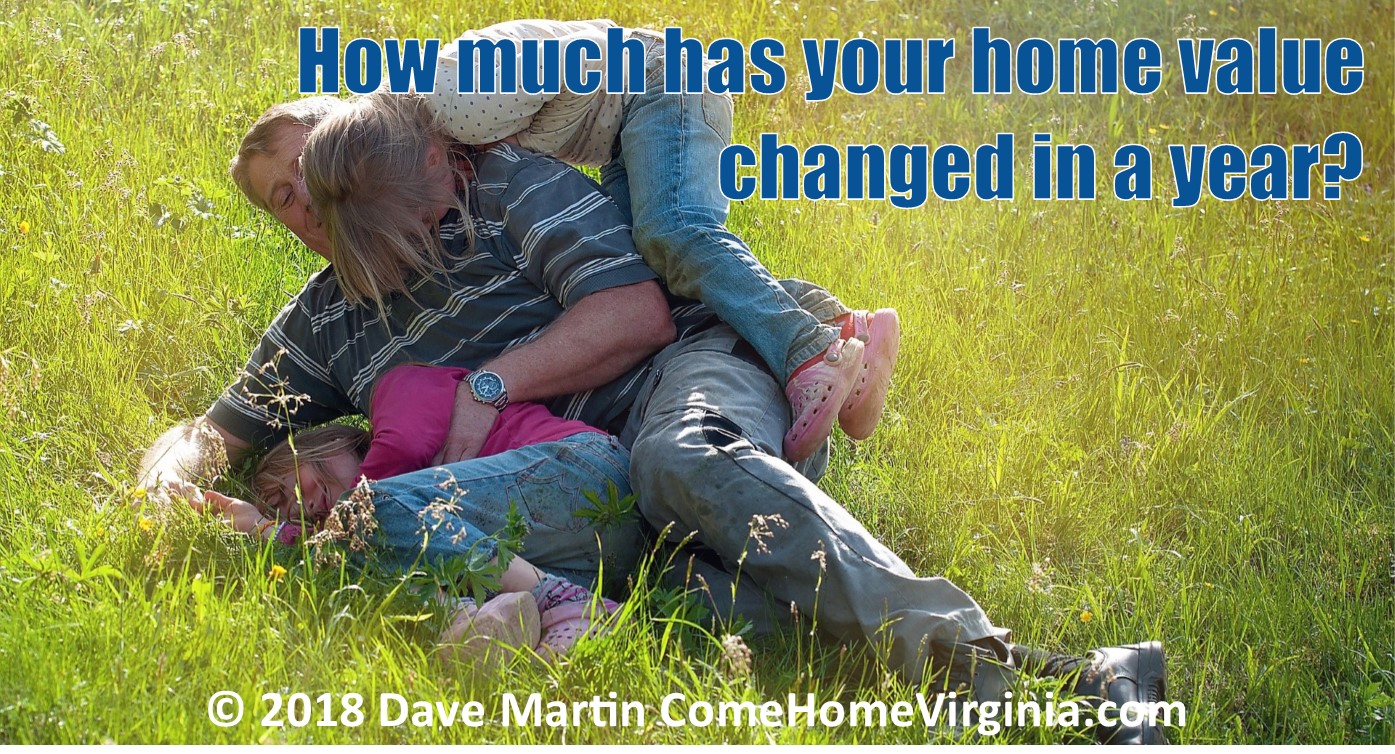 Nationally and locally home values have increased significantly during the past year. In CoreLogic's most recent Home Price Index Report, they revealed that at the national level home prices have increased by 6.7% in just the past year.
CoreLogic broke down appreciation even further into four price ranges, giving us a more detailed view than if we had simply looked at the year-over-year increases in national median home price.
The chart below shows the four price ranges from the report, as well as each one's year-over-year growth from February 2017 to February 2018 (the latest data available). Note the data is NATIONAL — locally in Northern Virginia and particularly to individual neighborhoods those numbers will vary. To get an accurate assessment of the value of your home or a home you would like to buy ask for a specific property review (Market Analysis)

It is important to pay attention to how prices are changing in your local market. The old real estate agents' mantra is Location location, location. You've certainly heard the phrase enough, and location is definitely important, but the location of your home is not the only factor that determines how much your home has appreciated over the course of the last year.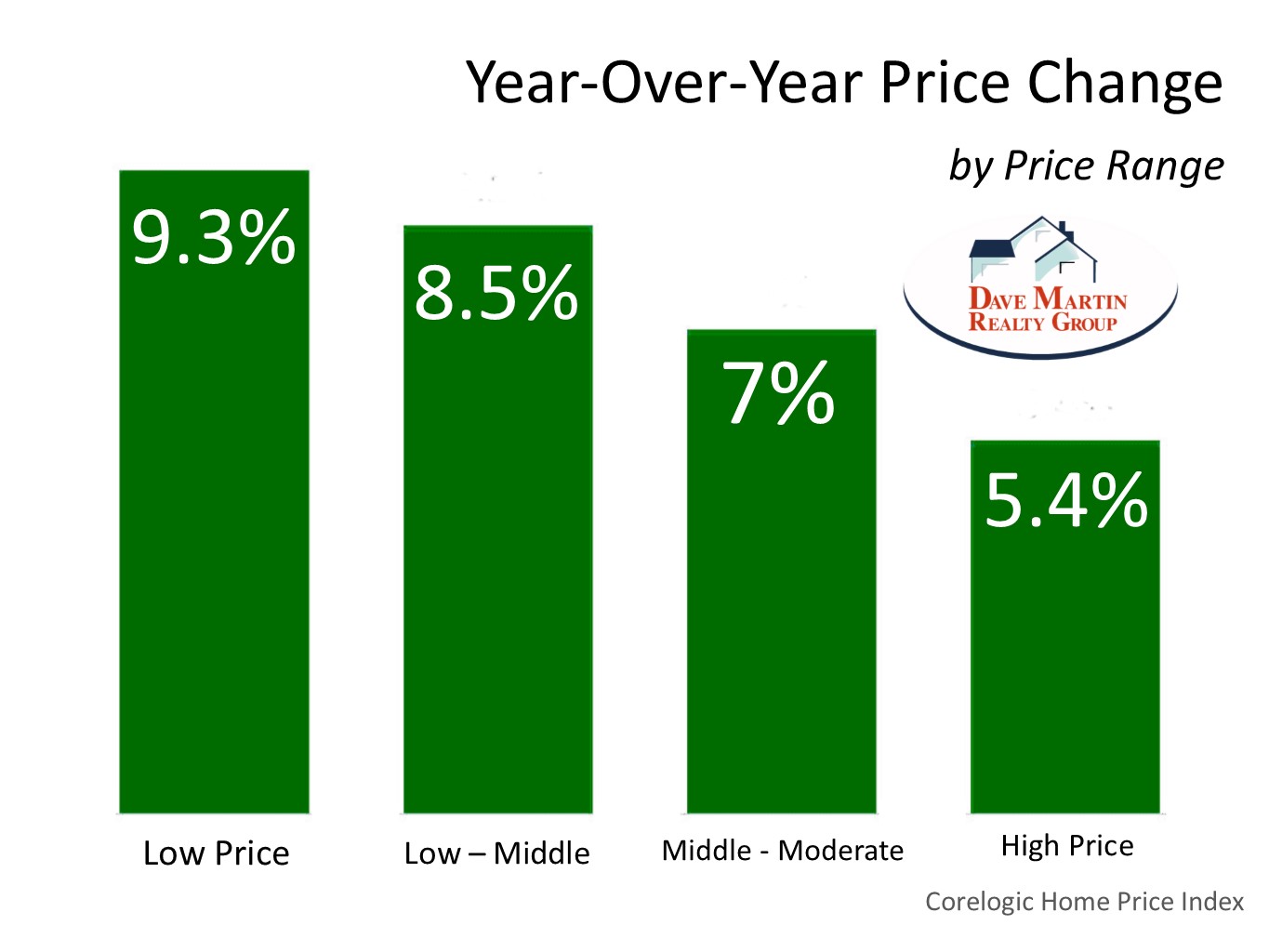 Lower-priced homes have appreciated at greater rates than homes at the upper ends of the spectrum due to demand from first-time home buyers and baby boomers looking to downsize. Hopefully this trend will also result in home builders focusing more attention on construction of Low Price - Entry Level homes. They are in very short supply in the Northern Virginia area.
Home Seller Bottom Line
If you are planning to list your home for sale in the Northern Virginia market, let's get together to go over exactly what's going on in your area and your price range.
Where Home Prices Are Heading In Northern Virginia
While there are those that think the combined effects of the new tax code and rising mortgage rates may have an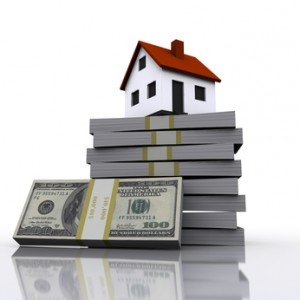 adverse impact on residential home prices in 2018, the vast majority (about 99% - WOW!) of recently surveyed (by Pulsenomics) real estate experts continue to believe that home prices will continue to climb higher this year.
What is the Home Price Expectation Survey?
Four times each year, Pulsenomics conducts a nationwide survey with a panel of economists, real estate experts and investment and marketing strategists. Those experts surveyed included:
Kathy Bostjancic, Head of U.S. Macro Investors Service at Oxford Economics
Albert Saiz, Director at MIT Center for Real Estate
Edward Pinto, Resident Fellow at American Enterprise Institute
Daniel Bachman, Senior Manager, U.S. Economics at Deloitte Services, LP
David Downs, Real Estate Finance Professor at VCU

Where do these leading industry experts see real estate values for the next year?
Here is a breakdown of where they see home prices one year from now:
21.6% believe prices will appreciate by 6% or more
71.6% believe prices will appreciate between 3 and 5.99%
5.7% believe prices will appreciate between 0 and 2.99%
Only 1.1% believe prices will depreciate
The current local forecast for much of Northern Va is between 3% and 5% higher, to find out forecasts for a particular neighborhood ask a local real estate agent. (703) 585-4687
Home Buyer Bottom Line
Almost all of the top market experts studying residential real estate believe that home prices will continue to increase this year, and over 93% believe home values will appreciate by at least 3%. Combining the anticipated increase in Home Prices & the expected continued increase in mortgage rates, the same home you could buy today could cost 10 - 15% more per month a year from now. Are you one of the many out there who would like to evaluate your ability to buy this year? Let's get together to find your next dream home.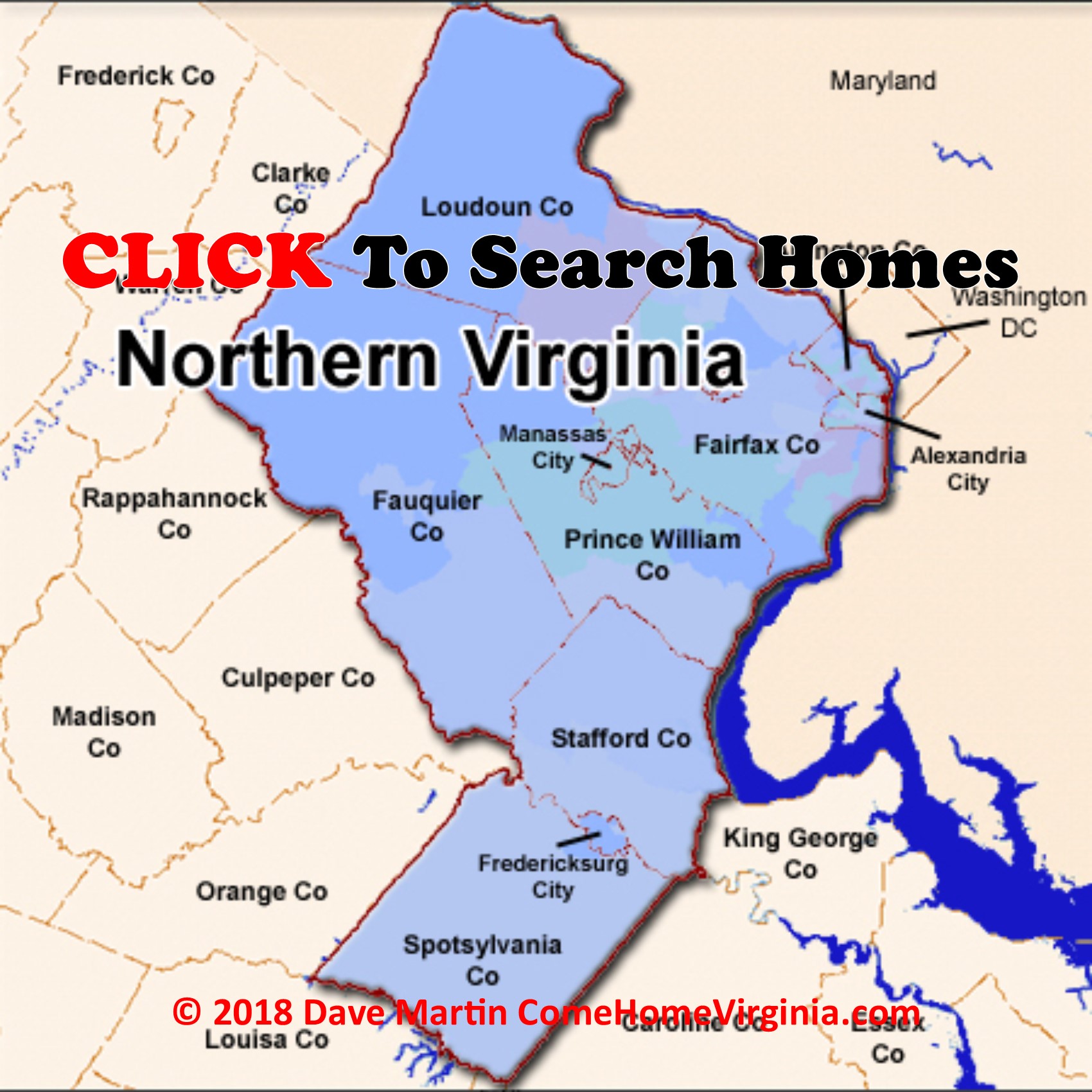 Other Posts To Help You
Selling a Home - Do You Need A Pro On Your Side?
Sellers — These Are The Features Home Buyers Most Want
Make Sure Your Are Ready For Success — Home Buying Prep
Home Buyers — 8 Costly Mistakes In A Seller's Market