KINGSTOWNE COMMUNITY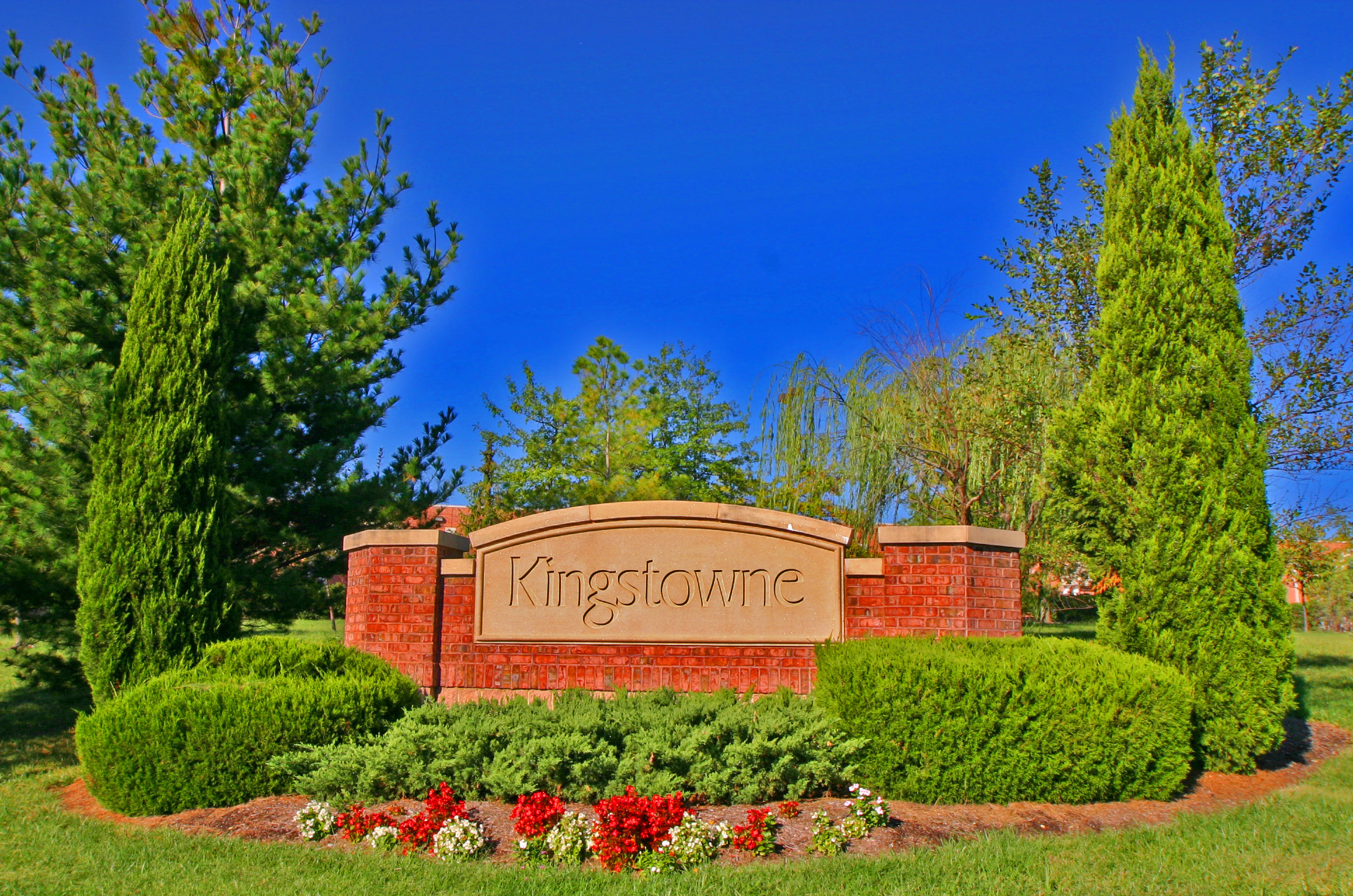 Kingstowne is a large planned community of 5,500 homes in Fairfax County Virginia located on the western edge of Alexandria just outside the Capital Beltway. It is the second largest planned community in Fairfax Va second only to Reston. Residents refer to Kingstowne as both the neighborhoods of Kingstowne itself and also encompass the outlying surrounding neighborhoods zip codes of 22315 as well as parts of 22310. The general boundaries are Van Dorn Street to the east, Franconia Road to the north, Beulah Street to the west and Telegraph Road to the south. Each neighborhood has an English-themed name that's lettered on marking walls — in addition to Yorkshire, they include Belford, Canterbury, and Nottingham.
SHOPPING & DINING
A shopping mall with ample parking and suburban stores such as Walmart, Kohl's, World Market, as well as a Giant Food, Safeway Grocery and nearby Shoppers Food Warehouse and the newly opened Wegmans. The area is pedestrian-friendly, with some trees, a 16 screen movie theater an abundance and variety of restaurants with and without sidewalk seating.
COMMUTERS CONVENIENCE
Kingstown makes for a convienent commuter neighborhood being located centerally for a wide variety of major highways that lead into Alexandria, Arlington and Washington D.C. as well as being near a variety of area Military Stations including Fort Belvoir, Fort Myer and the Pentagon. Many commuters opt to make the short drive or bus ride to the Franconia-Springfield Metro station.