June is National Home Ownership Month!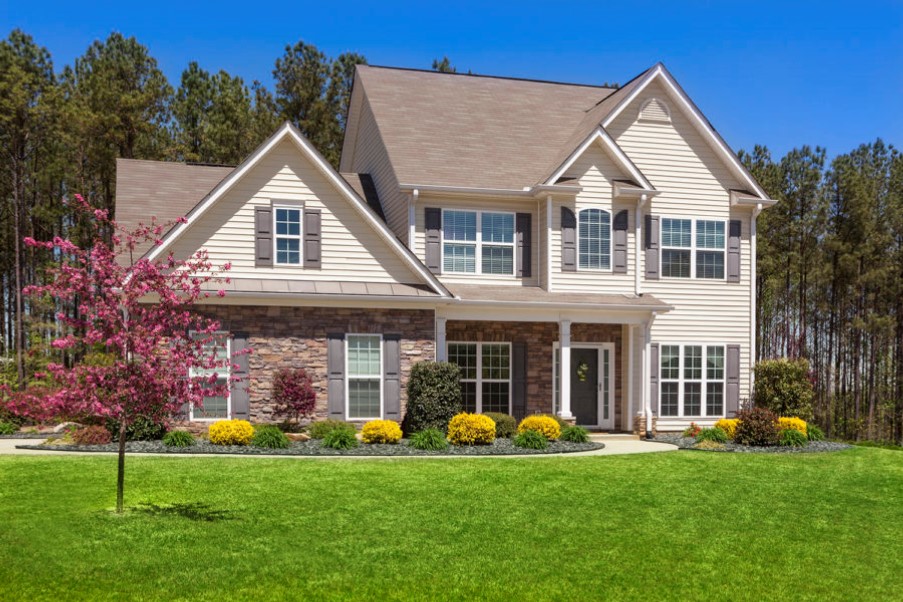 On June 4, 2002 President George W. Bush issued a proclamation declaring June as National Home Ownership Month. In that proclamation he stated that home ownership is an important part of the American Dream and vowed to help many more Americans become able to make that Dream a reality — by providing all families with the tools and information they need in order to accumulate the funds necessary for and to overcome any barriers to home ownership. Toward that end, the Department of Housing and Urban Development, along with state and local governments, has helped make more effective use of Federal funds through things such as down payment assistance, tax incentives, and education on the process of and responsibilities entailed in home ownership.
Home ownership has several advantages over renting — far beyond simply the pride, satisfaction, and sense of accomplishment in being able to call a home your own. Related to that pleasure is the fact that you can create your own home atmosphere by expressing your individual tastes in décor and other personal touches. You have a space that is completely yours — it isn't necessary to get a landlord's permission to do what you want to do. You have more privacy in a home you own, and you can enhance that home with items that provide you with comfort. Quoting President Bush, " A home provides shelter and a safe place where families can prosper and children can thrive." It's a very important financial investment — giving you the chance to grow your assets and wealth. Home ownership gives a boost to community stability by encouraging personal responsibility and the values necessary for strong families. "Where homeownership flourishes, neighborhoods are more stable, residents are more civic-minded, schools are better, and crime rates decline." Home ownership also provides you personal stability, as you have more control over your future direction and security.
Here are a couple of incentives to consider concerning becoming a homeowner. Landlords are really making their tenants pay. A recent Rent.com survey indicated that 88% of property managers raised their rent prices in the last twelve months. But at this time national statistics show that buying costs significantly less than renting; historically, the percentage of income needed to afford median rent was 25.8%, but now is up to 28.9%. In contrast, historically the percent of income needed to afford buying a median home was 21%, now down to 15.7%!
A few myths may stop people from considering buying a home, but don't let these fool you! Contrary to popular belief, you do not need 15 – 20% down to buy a home. Many home buyers put down 3%, 1% or even get 0% down loans. You don't need a perfect or near perfect credit score in order to get a loan, either. Also, some people may believe that a listed selling price is not negotiable, but the Dave Martin Realty Group has successfully saved our clients from 3 – 7% on Listing Prices. And, although being pre-approved for a loan shows Sellers that you are a serious Buyer, it is not true that you should seek a lender first. Again, we at Dave Martin Realty Group can help recommend the best lender for your particular situation in Northern Virginia. The Buyer Agent is the only person in the home buying process guaranteed to work toward your advantage.
In short, when you pay for housing, you're paying somebody's mortgage – a landlord's or your own. For all of the above reasons and more, it just makes sense that you need to take steps toward paying your own. In honor of National Homeowners Month, learn more about financial management and explore home ownership in Northern Virginia by making your first call to Dave Martin Realty Group. By taking that first step, you and your family help to safeguard your future and contribute to the strength of our nation.
---
This information about "National Homeownership Month & Owning A Home Makes Cents!" is brought to you courtesy of Dave Martin Realty Group, your Northern Virginia residential real estate experts. If you're considering selling or buying a house in the Northern Virginia metro area, we'd love an opportunity to earn your business, provide you an outstanding experience, and demonstrate to you that:
"Help From The Best Agent Makes All The Difference."
Follow Us On Social Media
Additional Real Estate Posts
Fake New — Home Buying Truths
Home Buying — Preparation for Success
Home Buyers - Costly Mistakes To Avoid In A Seller's Market
Move Up To A Luxury Home? — Now Is A Great Time!
Sellers These Are The Features Home Buyers Want Most
SEARCH HOMES IN ALEXANDRIA, VA
SEARCH HOMES IN ARLINGTON, VA
SEARCH HOMES IN FAIRFAX, VA
SEARCH HOMES IN PRINCE WILLIAM, VA
Dave Martin
(703) 585-4687
ComeHomeVirginia@gmail.com