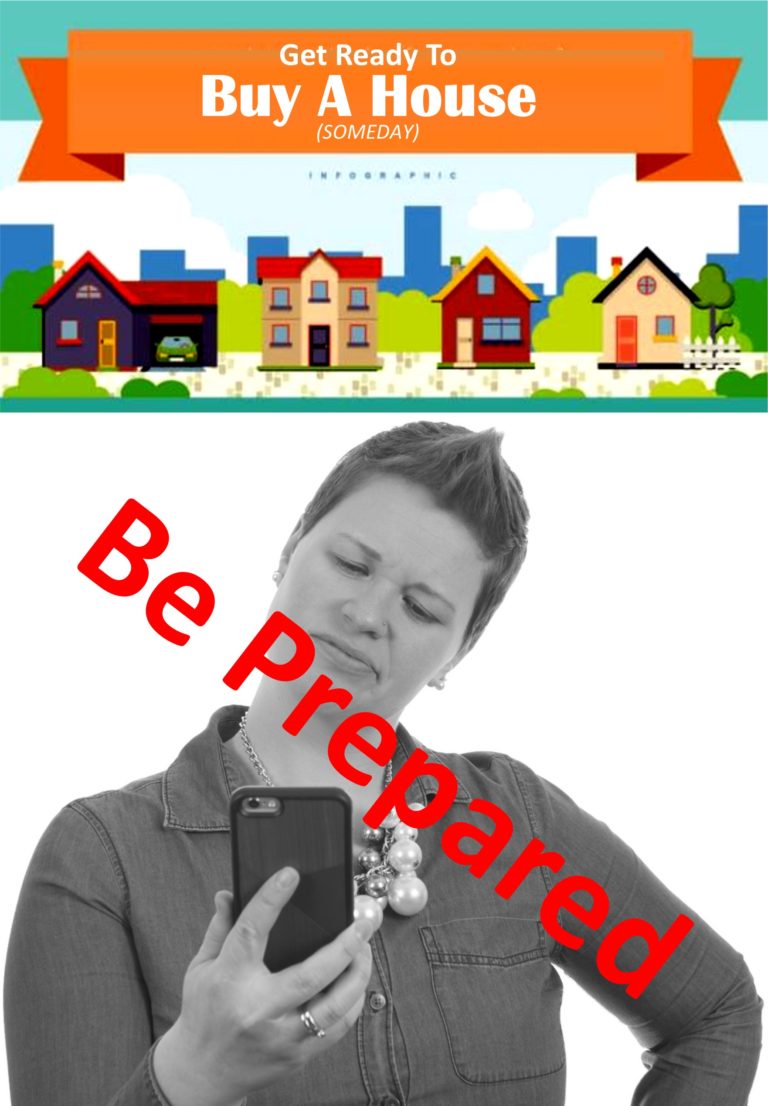 Perhaps you feel like you are getting close? Or maybe it still feels like buying a home might be something a year or perhaps a few years away. Regardless of exactly how far or near purchasing a home is for you, you want to be as prepared as possible and not surprised by something you didn't know or consider, right? Regardless of your personal timeline, these tips will help every aspiring homeowner reach their real estate dreams more easily.
1. Pay All Your Bills On Time

This is a simple way to boost or protect your credit score. If you're going to be looking to get a mortgage loan in the future, all bills should be paid on time. There are also additional steps you can take that can increase your credit score dramatically and sometimes in a very short period of time. If you need help with this please feel free to call or email me directly.
2. Research and Consider Various Loan Options
Learn some real estate jargon before your bank account relies on it. Get familiar. There are lots and lots of different types of mortgages available and lots of different terminology for them. Not all mortgages will suit all borrowers ideally so finding the right mortgage for you is important.
Your first step should be to locate a great real estate agent, not the lender. Why the real estate agent before the lender? Well, not all lenders have access to all loans. By finding your agent first, they can help you find a lender who has loans that most closely match your goals and financial situation. To do this, the agent should ask you a variety of questions before making any recommendation of a lender. If an agent simply tells you to get pre-approved or tells you to call a specific lender without first finding out about you, your goals and financial situation, this is a red flag. It could mean that agent doesn't care enough to help you find the best fit for you. A real estate agent can and should help you do more than find the house; finding the house is fairly easy compared with everything else necessary in buying a home for you and your family.
3. Avoid Major Purchases that You Would Need to Finance
If you are only a few years or even less away from buying a home, don't make any other big ticket purchases. Car, boat or other finance payments and any other major expenses will damage your debt to income ratio (DTI), and could make it appear that you already have too many bills and debt for you to handle comfortably.
4. Have Three Different Types of Credit Lines – Trade Accounts
Bankers and mortgage lenders will be impressed to see your ability to handle multiple accounts and payments. However, you don't want to add these accounts or increase their balances within a year or two of applying for your loan. A good example of a variety of different credit lines — loans — would be handling and paying on time credit card(s), a student loan, and a car loan or some other combination of 3 different types of consumer debt. Be cautious to keep your indebtedness to 30% or less than your available credit line on your charge accounts, this will help you to maintain or improve your credit score. (For more tips on improving your credit score feel free to contact me directly by phone or Email.)
FREE HOME BUYERS GUIDE — When you download you are also eligible for a $5000 Savings Guarantee on your Home Purchase. CLICK IMAGE FOR FREE DOWN LOAD
5. Save for Your Down Payment
Set aside money as much as you can toward your down payment and closing costs. Don't make the common mistake of assuming you need a 20% down payment though. This simply is not true at all. There are many loans and mortgage options available that require only 1% – 3% down, and there are even No-Down Payment options as well.
Often times saving for a magic 10% to 20% down payment is neither practical nor financially beneficial. Currently home prices and mortgage rates are on the rise in Virginia and most of the United States. Current projections show that the same house you buy today in Fairfax, Alexandria, Arlington and other areas of Northern Virginia will cost you 12% or more on your monthly mortgage between rising housing costs and mortgage rates in the next year! Even so, set aside as much as you can as often as you can. The more you save now, the easier it will be not only to acquire a loan, but to pay it off.
6. Understand Your Credit Timeline
You know not to make any major financed purchases a year or more before your planned home purchase. When you are 6 months from buying your home, stop checking your credit score. By that time you should already know what it looks like, and having too many checks (particularly hard checks) will be a red flag to lenders. Once you have a pre-approval from a lender, stop using credit altogether. Swap the credit card for cash or debit card purchases so that there won't be anything to prevent you from reaching the finish line.
---
About the author: Dave Martin is a Nationally recognized leader in his field, using unique and effective systems that have been written up in Forbes.
Dave can be contacted via EMAIL or by phone at 703 585-4687. Dave has helped people move in and around Northern Virginia since the 1980's. He has proactive and unique approaches to helping you achieve your home ownership dreams.
When you are preparing to purchase a home, choosing where you buy a home in Northern Virginia can be difficult, with so many fantastic communities from which to choose.
We specialize in working with buyers in the following Northern VA communities: Alexandria, Arlington, Falls Church, Bailey's Crossroads, McLean, Vienna, Dunn Loring, Oakton, Fairfax, Dale City, Lake Ridge, Lorton, Manassas, Springfield, Kingstowne, Mount Vernon, Old Town, Huntington, Arlandria, Lake Barcroft, Del Ray, Franconia, Fort Hunt, Newington, Dumfries, Fort Belvior, Burke, Fairfax Station, Occoquan, Annandale, Lincolnia, Tysons, Herndon, Reston, Annandale, Woodbridge, Rose Hill, Centreville, Chantilly, and South Riding, as well as other locations of the N. Virginia area.
You can now have the best real estate agent in Northern Virginia on your side. Highest rated agent in Virginia rated and certified by Zillow, Angie's List, Trulia and is a certified Buyers Agent. Results 100% Satisfaction Guaranteed. Fairfax Realty Inc. Selling Homes Fast, Guaranteed Sale, Home Savings Guarantee and Free Home Warranty