When Selling A House —
Why You Need A Professional In Your Corner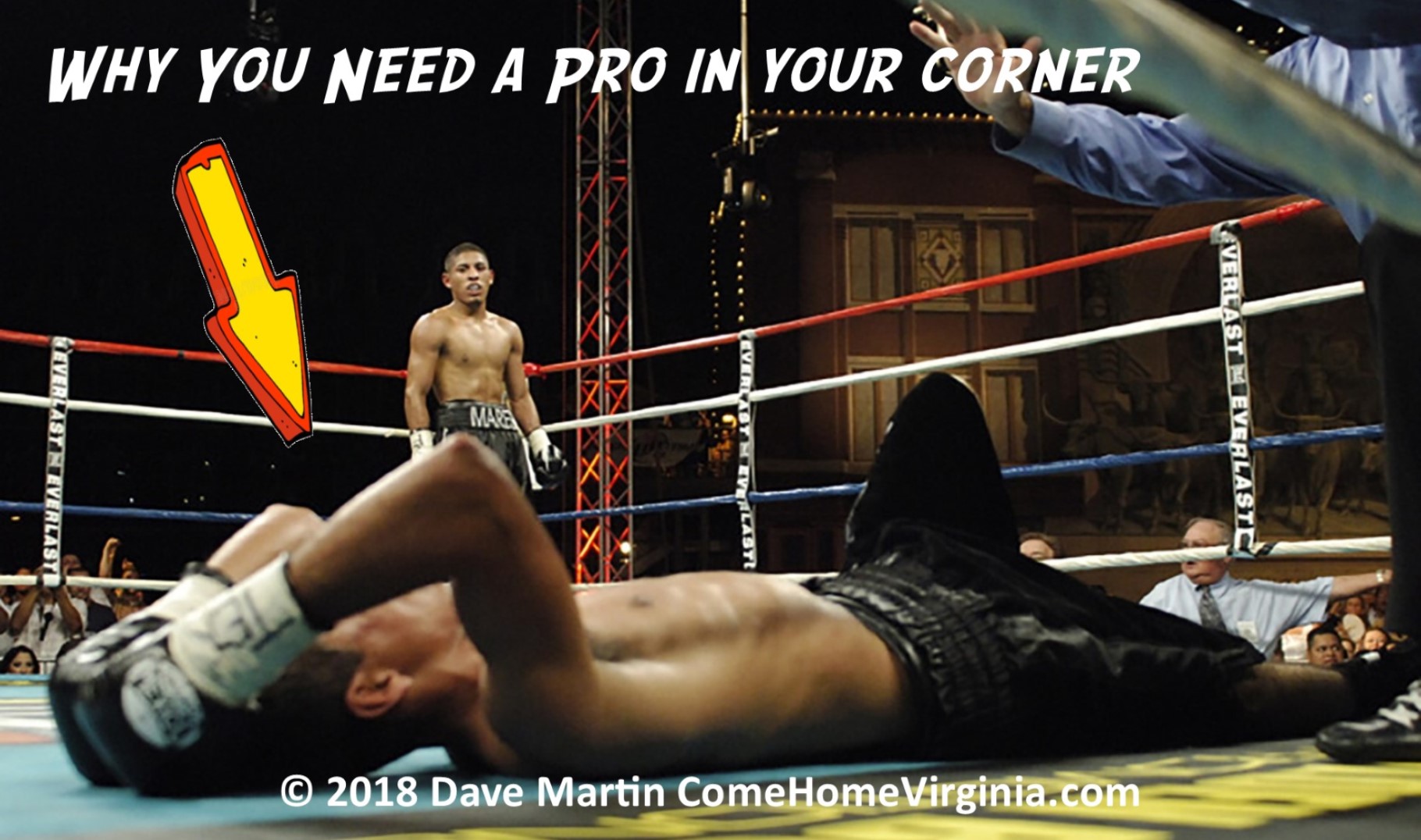 Inventory of homes for sale is very low, buyer demand for entry and mid-level houses is still strong and prices are moving up. It's only natural that some sellers might be considering selling their homes on their own without the aid of a real estate agent. This is a For Sale By Owner or (FSBO). There are some facts you should consider before making the choice to sell your house alone.
Real estate agents are trained and experienced in negotiation (some even have advanced certifications specifically in negotiating) and, in most cases, the seller is not. In fact the law recognizes that Real Estate Agents have such an advantage over others when it comes to real estate that a Realtor when they are purchasing or selling a home for themselves MUST disclose in the contract that they are a licensed real estate agent. Sellers must consider that their ability to negotiate will determine whether or not they get the best deal for themselves and their families.
Some of the people the seller must be prepared to negotiate with if as a FSBO:
The buyer who wants the best deal possible — If you are FSBO, most buyers WANT to take the commission you saved off the purchase price, this doesn't happen when you hire a pro

The buyer's agent who solely represents the best interest of the buyer

Contingencies to once you have a contract such as negotiate the Home Inspection Contingency

The buyer's lender if the structure of the mortgage requires the sellers' participation

The appraiser if there is a question of value — This is MORE likely during periods of rising prices like we have now

The title company if there are challenges with certificates of occupancy

The buyer's buyer (or more likely their agent) in case there are challenges with the house your buyer is selling

Your bank in the case of a short sale
Skills you need if you decide to sell your house without an real estate agent:
Negotiation Skills (Mentioned above)

Pricing — Both knowing market value and understanding pricing strategies to maximize your net sales price. According to a

Washington Post

article on FSBO the research by the

NAR

indicates that For Sale By Owners sales price was only 69.76 percent (this is nation wide and the numbers locally in Northern Virginia are better at approximately 89%) of those real estate agent-assisted home sales. Further 15% of FSBO sellers (in 2016) say getting the right price is the hardest task in selling it themselves

Marketing — It's not enough to stick a House For Sale Sign in the front yard.

Photography — Ideally hire a professional but not just any professional photographer will do real estate photography has a specific skill set that many do not know. (even those that advertise themselves a real estate photographers)

Contracts you will want to understand real estate contracts since you will be going it alone, or hire a real estate attorney.

Internet — 96% of all home buyers start their search online you will want to be able to reach them.

Finance / Mortgages — You should always make sure before you accept a contract on your house that the buyer has Pre-Approval (not just pre qualified). You will also want to know enough about the mortgage process to make certain the the Lender is on schedule and that the loan officer has enough knowledge and experience. Remember the lender Doesn't work for you, they are not your representative.

FSBO (For Sale By Owner) Facts you should prepare for:
Most for sale by owner attempts fail, while the percentages fluctuate from time to time in the best of circumstances only 1 in 8 FSBOs end up selling on their own. The rest - 19% give up and stop trying to sell and the remainder sell with the aid of a real estate agent.

The typical FSBO home sold for $190,000 compared to $249,000 for agent-assisted home sales. This is due in part to the fact that most successful For Sale By Owners occur in lower priced markets; Northern Va is definitely not a low priced real estate market.

Recent research shows that 91.3% of those contacting FSBO properties fall into these categories

Real Estate Wholesalers a sub-category of flippers

;

no doubt you have seen many ads regarding these both infomercials offering to teach you how to get rich by wholesaling or the many ads on TV, Radio, Buses or even handmade signs on telephone poles proclaiming "

We Buy Houses

". They operate on a fairly fixed business model they buy homes for 70 - 80% of the homes ARV (After Repair Value) minus the cost of Repairs. By the way Real Estate Agents the guarantee "

If we can't sell your home we'll buy it

." operate off the same business model as wholesalers when they end up having to buy your house. They are simply using this enticing offer to get you to call them to list your house.

Realtors

; most of these will be calling you to solicit your listing, some may actually offer some helpful tips and advice.

Unqualified Buyers

; many of these have seen or attended "Nothing Down" home buying seminars and workshops, they frequently have little or no money and or bad credit. Qualified home buyers vastly prefer buying their house using a real estate agent; In 2017 87% of buyers purchased their home through a real estate agent or broker—a share that has steadily increased from 69 percent in 2001.

Low Ballers

; They generally aren't serious buyers, they just hit every FSBO home on the market and hope to come across someone desperate enough to consider almost any offer. Much like the bottom feeders of dating sites, they play the numbers game and come out ahead with minimal effort, even if only one in one-hundred accepts.
Hire a Professional:
If you have decided its time to sell your house and you have also decided to hire a Pro here are some Do's and Don'ts to consider.
Do
Hire an experienced, skilled and knowledgeable agent with an excellent negotiating track record.

Make sure they agent provides you with detailed area numbers on sold and active properties in your neighborhood if they don't have these or provide you with numbers for properties outside your neighborhood this could be a red flag.

Make sure they have a marketing plan that is much more than putting a sign in the yard, putting your house in the MLS and a lockbox on the door and open houses (by the way Open Houses have a VERY low chance of selling your home).

Read why in Open House Powerful Marketing or Outdated?
Don't
Hire the agent based on the List price they recommend; this is a sales tactic used by many agents simply to get the listing. Once the listing is secured they devote much of their time to convincing you to lower the price. If the list

price sounds too good to be true, it is. Remember, agents don't control the market and a good agent will advise a marketing price to attract buyers not a price that will send home buyers to your competition.

Hire an agent because they are a friend or relative. Over the years many friends, acquaintances and relatives have hired me to help them with the sale or purchase of their home. They did so based on my skills, experience and knowledge not because of the personal relationship. You should use the same criteria.

Hire a part-time real estate agent, I'll bet you know 3 or more part time Realtors. Everything from the stay at home parent that does real estate when things aren't too busy at home to the Bartender at your favorite restaurant or maybe one of your kids Teachers who does real estate on the weekends and over the summer time recess. Selling and Buying real estate is the biggest financial choice most people make in their lives and just like other very important decisions you should have a full-time professional. Seriously, would you hire part-time Doctor? Lawyer?
What we offer to home sellers
A marketing plan second to none.

Our exclusive proprietary internet marketing system is so powerful that we guarantee that your home will be on the first page of organic google results (often times it will be there 3 or more times on the first page).

Buyer On Deck Program our database of hundreds to sometimes thousands of prospective home buyers who are planning to purchase homes soon in the Northern Va area. One of these could be your buyer.

Anticipation Marketing a marketing method we use to create excitement for your home so that home buyers are waiting in line for an opportunity to write an offer.

1 Day Listing Guarantee*

Perfect Price Strategy using this process we help you to select a listing price that will not only bring more buyers to your door but will help you to net a higher sales price as well.

Professional Photos, including rotational photos which will have buyers looking at your home 3-4 times more often.

Multiple Competing Contracts our marketing program is so powerful we Guarantee* you will have multiple competing contracts for your property when you follow our Exclusive V.I.P. Home Selling System.

And much, much more.

Experience having helped home sellers and buyers with real estate transactions in the N. Va area since the 1980's we have the experience you need to handle any market conditions.

Negotiating Skills: Our seller and buyer clients consistently fair better than market averages. Simply put our Seller clients sell their homes for a higher percentage of List Price and our Buyer Clients buy their homes for a lower percentage of the listing price than the market Listing to Sales Price average percentages.

With you every step of the way. Selling your home even under the best of conditions and circumstances can be a stressful time. We will be there with you throughout the process and are always happy to help you with any questions or address any of your concerns.
How to begin the home selling process
It all starts with a Market Evaluation of your house, then we discuss your next move.
Call (703) 585-4687 or use the Market Analysis Button we will then arrange to give you the full presentation and answer all of your questions. Get in touch with us you'll be happy you did!!

---
"It's A Seller's Market — You Need A Pro In Your Corner"
is brought to you courtesy of Dave Martin Realty Group, your Northern Virginia residential real estate experts. If you're considering selling or buying a house in the Northern Virginia metro area, we'd love an opportunity to earn your business, provide you an outstanding experience, and demonstrate to you that:
"Help From The Best Agent Makes All The Difference."
SEARCH HOMES IN ALEXANDRIA, VA
SEARCH HOMES IN ARLINGTON, VA
SEARCH HOMES IN FAIRFAX, VA
SEARCH HOMES IN PRINCE WILLIAM, VA
PLEASE CONSIDER FOLLOWING US ON SOCIAL MEDIA
#mortgageratesdrop #realestateexposed #realestatesecretsexposed #realestategimmicks #WeWillGetYouSold #WeWillGetYouHome or Secret Strategies, - Secret Home Buying Strategies - Home Buying Secret Strategies - Beat Any Offer - Expert Home Buying Tactics, - Secret Home Buying Strategies - Home Buying Secret Strategies - Expert Home Buying Tips We Will Get You Home WeWillGetYouHome Best Agent in Alexandria, Arlington, Fairfax and Prince William Virginia