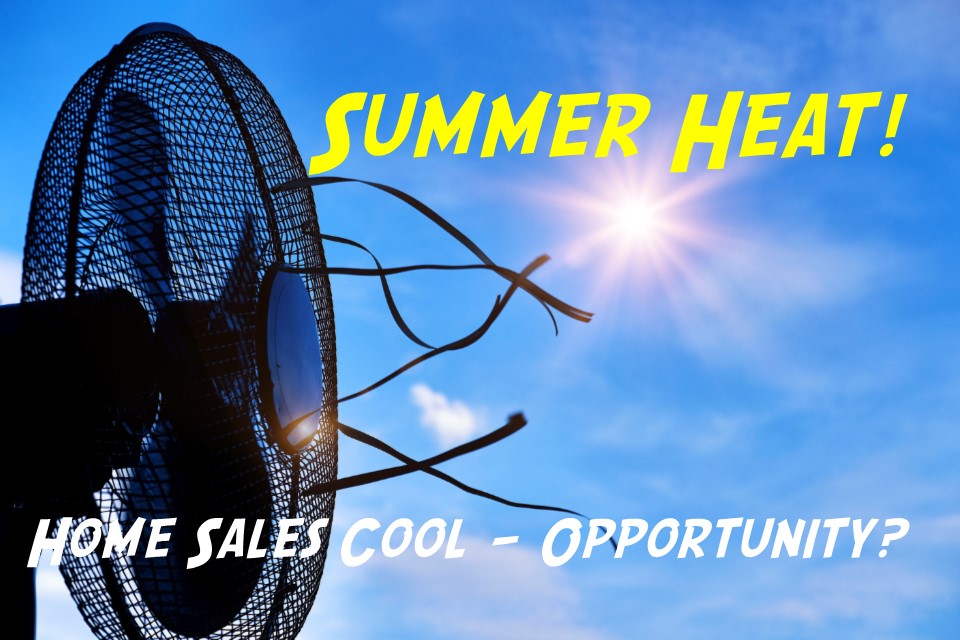 Summertime temperatures have been very hot this year, but for 3+ months existing home sales have cooled, why?
Across the U.S. the supply of available homes for sale continues to be extremely low. This has edged home prices higher. During the past year mortgage rates have also increased, and though they are still at historic lows, the combination of these two factors may have put home ownership out of reach for many potential would-be home buyers.
By the end of June 2018, U.S. home sales had fallen for a third straight month. In June a persistent shortage of properties on the market pushed up house prices to a record high, likely sidelining some potential buyers.
According to the National Association of Realtors' latest Existing Home Sales Report, sales in June were down 2.2% from last year.
Inventory of homes for sale showed a modest improvement of 0.5% over last year's figures, but still remains under the 6-month supply needed for a normal market.
NAR's Chief Economist Lawrence Yun had this to say: "There continues to be a mismatch since the spring between the growing level of homebuyer demand in most of the country in relation to the actual pace of home sales, which are declining. The root cause is without a doubt the severe housing shortage that is not releasing its grip on the nation's housing market."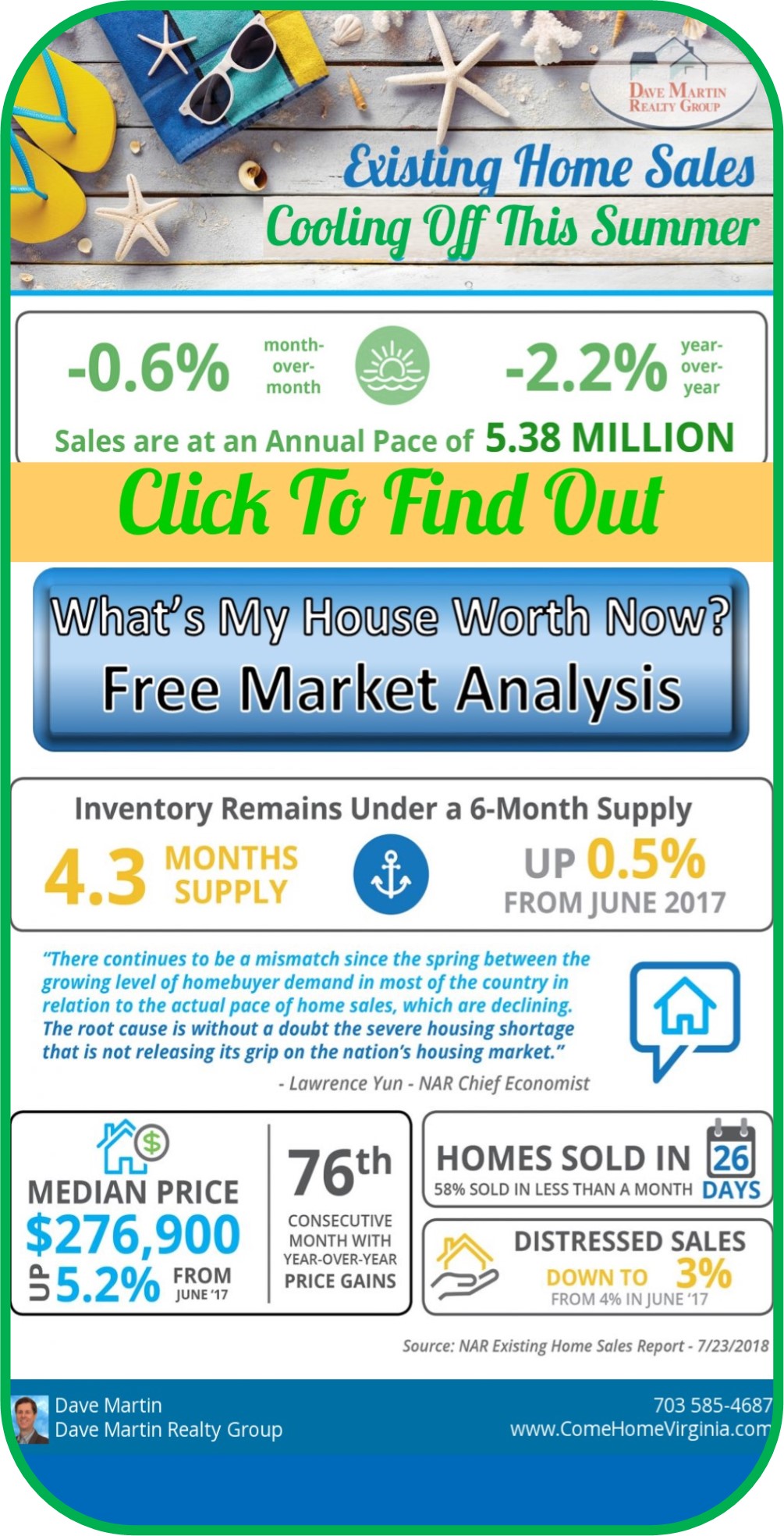 Month by Month National Existing Home Sales Chart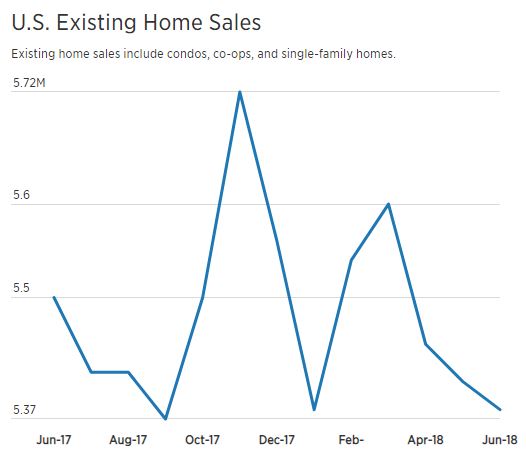 SEARCH HOMES IN ALEXANDRIA, VA
SEARCH HOMES IN ARLINGTON, VA
SEARCH HOMES IN FAIRFAX, VA
SEARCH HOMES IN PRINCE WILLIAM, VA
Additional Real Estate Posts
This information about "Existing Home Sales Slide 3rd Month In A Row, Opportunity?" is brought to you courtesy of Dave Martin Realty Group, your Northern Virginia residential real estate experts. If you're considering selling or buying a house in the Northern Virginia metro area, we'd love an opportunity to earn your business, provide you an outstanding experience, and demonstrate to you that:
"Help From The Best Agent Makes All The Difference."
Please Consider Follow Us On These Social Media Sites