Is it time for you to move to a larger home perhaps you need more space or more amenities. Let's take a closer look at why now could be the best time in your life to make the move to a better home.
Excellent Reasons To Move Up to a High-End or Luxury Home Now
Why moving up now is a good decision for you and your family - First, we'll look at some personal reasons for buying a new and larger home now. Then, we will examine some of the market conditions that make it an ideal time to move up to a high-end or luxury home in today's complex market. It's possible for move-up home buyers to have the best of both worlds. When they sell and also when they buy their new home.
Your Life Is Moving Forward — Getting Larger
You're getting married. The merging together of two lives also brings the merging of two households, and it's only natural this means you will require more room. Even if you each already own a home of your own now, neither home may be large enough to fit you and both your personal and household items comfortably.
Your family is increasing. You're expecting a baby or perhaps adopting one and your present home just isn't going to work well anymore. Moving before the baby comes might be easier and less stressful than doing so after the arrival. Babies do seem to take up their parents' free-time, sleep time, downtime... well, you get the picture.
Your children are growing. Even if the number of people in your home isn't increasing, the space they need may be. Babies become toddlers, toddlers become children, children grow into adolescents and they in turn become teenagers. If you are experiencing this for the first time, you may be surprised that as they grow so do their things and the amount of space they need.
Perhaps you have an aging parent or parents that need to move in with you and having the space for a self-contained in-law suite would make this life transition easier and happier for all concerned.
It's Time To Take The Tax-Free Windfall
Maybe you have owned your home for awhile now and perhaps you are approaching the $250,000.00 capital gains tax-free exclusion for singles or the $500,000.00 tax-free capital gain exclusion for couples. This exclusion can be applied to a private-owner occupied home once every two years. (There is no longer a one-time exclusion for those over 55 years old). But the exclusion does have a maximum cap. So if you are approaching that figure, taking it now allows you to cash out some or all of your windfall profit Free of Tax. And buying a new home will reset your clock as well as reseting your exclusion back to zero.
Buying A More Prestigious Home
Maybe you've reached a point in your professional career and financial success that it's time for you to enjoy some of the benefits of your hard work. Few things in life adequately make a statement like owning a high-end, luxury home. A status symbol and more, it makes an excellent place to entertain family and friends and have business gatherings as well.
Making More Of Your Money
In recent years luxury and high-end homes have trailed behind the rest of the real estate market. The best time to buy an asset is during a depressed market -after all, isn't the axiom to buy low and sell high? It's important to remember that the only certain thing is that downward trends never last in any market. The only certainty is change. Buying a more expensive home now will allow your assets to grow faster in the long run. In the last 20 years inflation increased costs nearly 50% according to the Consumer Price Index CPI. During that same time home prices on average in the Northern Virginia region have increased more than 3 times faster than the rate of inflation. Many homes that cost $200,000.00 20 years ago now cost between $500,000.00 and $600,000.00 and for private residences these gains could all be completely tax free - now that's about asset appreciation.
Get An Accurate Honest Home Value
Put Current Real Estate Market Conditions To Work For You
What are some of the advantages that current upscale home buyers have? Three of the most important are:
Low interest rates for mortgages
A surplus inventory of high-end priced homes — creating a buyer's market
A shortage of inventory of starter and moderately price ranged homes — creating a seller's market
Low Mortgage Rates
At the time of this writing mortgage rates for fixed-rate 30-year mortgages are hovering at or below the 4% range, which is an amazing rate. Said another way, Money Is Currently On SALE! Cheap!! While amazingly low rates have been present for more than a decade now, they reached the all-time historic low of 3.3% in 2012. There is a growing danger for home buyers, and that danger is complacency. There is a tendency to assume that things will just go on and on. But to make that assumption is to ignore common sense as well as historic facts.
Historical Mortgage Facts
The long-term average mortgage rate is over 8% - 8.04% according to YCharts
The lowest all time rate was 3.3% which happened in 2012
The highest rate occurred in 1981 and reached a peak of 18.6% ! An important side - while rates never got above that mark, it wasn't until the 1990's that rates fell below double digits. A decade of double-digit mortgage rates.
What should be taken from this is that although rates have hovering at about 4% or less for 30 year fixed rate mortgages this hasn't always been true and when rates do move up again they tend to move up much faster than the move down. There is also no reason to wait for lower rates, if you buy a new house and the rates were to fall afterwards you can refinance to the lower rate. So the risk is all on the side of waiting and nothing to be gained by waiting.
Money is cheap right now but don't expect it to last forever... it won't!
It's A Buyer's Market For Luxury Homes
While the starter and mid-level priced homes have been suffering a lack of available homes for sale, the reverse is true for more expensive high-end luxury homes. For years new-home builders in Alexandria, Va, Fairfax Va and Arlington Va have focused nearly exclusively on building high end six and seven figure homes. They have nearly ignored constructing moderately priced homes. This is combined with many real estate investors and flipper-types buying up as much of the moderately priced homes as they could and upgrading or completely rebuilding them to fit into the expensive or higher priced home market. Many of these homes have become known as McMansions.
All of these actions on the market have helped to create a glut of higher priced homes. A glut occurs when the current supply exceeds the demand. The advantage to those that are ready to move up to this price range is that those that own these properties currently are more flexible because they have more competition from others that own similar homes.
You have a negotiating advantage — a buyer's market exists
---
Other Resources From Real Estate Pros Around The Country
Expert Tips Buying A Luxury Home — Paul Sian
Tips For A First Time Home Seller — Danny Margagliano
Perfect Home For A Growing Family — Eric Jeanette
Maximize Your Home's Value — John Cunningham
Is It Time To Move? What To Consider — Bill Gassett
---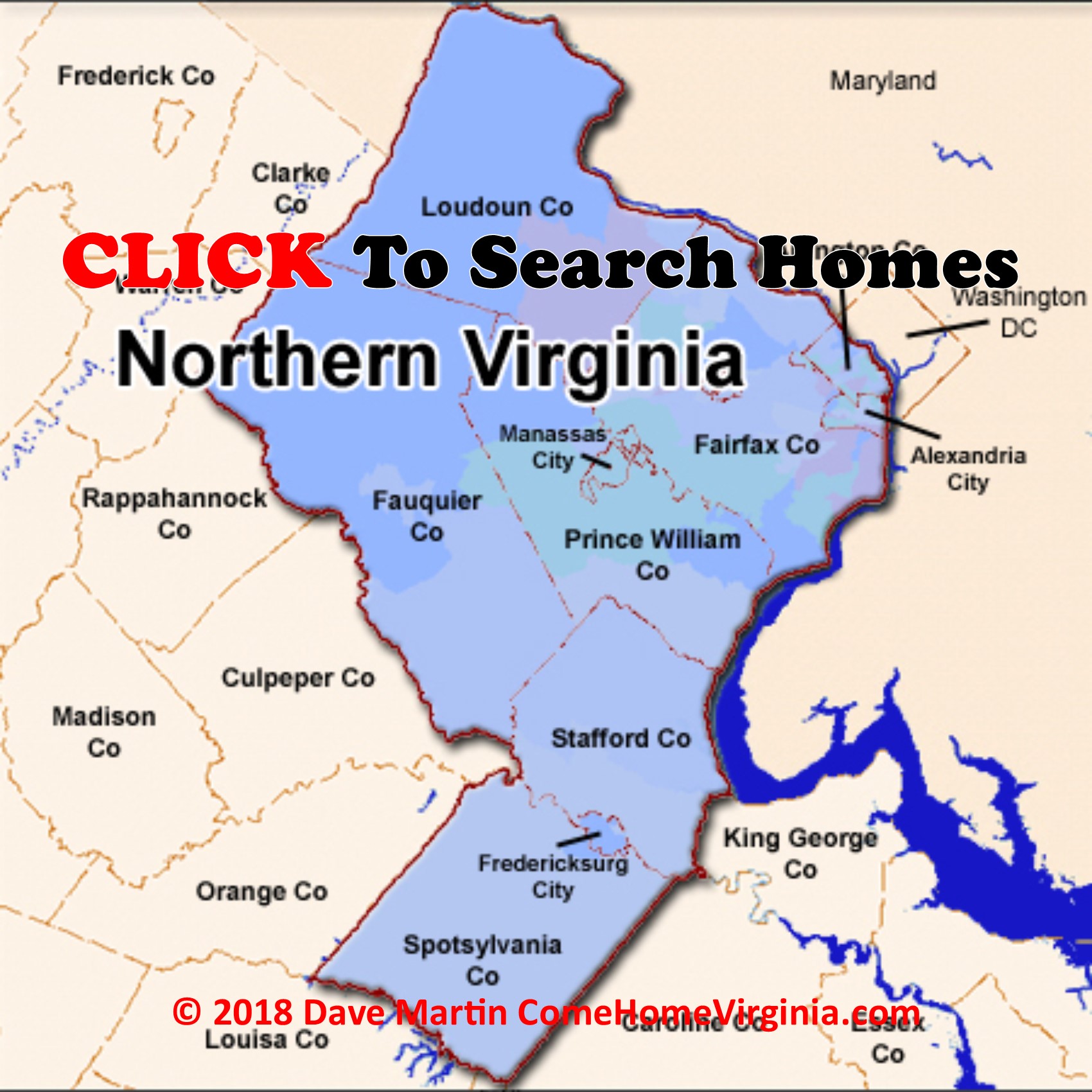 Its A Seller's Market For Your Current Home
As mentioned above there has been a shortage of available quality homes for sale in the starter and mid-priced ranges for years. These shortages exist for many of the same reasons that the surplus of high-end homes exists.
Home Builders have focused most of their attention on constructing expensive high-end and luxury homes
Investors and Flippers have been buying up much of the available lower and moderately priced homes and turning them into higher priced homes.
Home Owners have delayed selling their present homes to move-up. There are many theories as to why this may be occurring, one of which is the fear that they may not be able to find a suitable home to buy. Other theories include that people are just delaying life changes longer than they once did - getting married, moving out of their parent's home, buying a home of their own, and others. Whether this is a permanent social shift or a temporary anomaly only time will tell. Evidence indicates that Millennials, once thought to be disinterested in home ownership, have jumped into it with both feet. Perhaps they simply started later than their parents did. But in recent years Millennials have actually been the majority of renters opting to make the move to homeowners.
The combination of a Seller's Market for mid-level or starter priced home and the buyer's market that exists higher priced luxury homes gives these home owners a tremendous advantage that is very rarely seen they are in the proverbial "Catbird's Seat". Don't let this advantage go to your head though every month hundreds of homes in the area fail to sell so make certain that your House is Ready To Sell.
When selling a moderately priced home you have the edge — a seller's market
Additional Local Real Estate Conditions
Locally, throughout the Northern Virginia marketplace, home buyer confidence continues to be strong— a vibrant local economy and growing job market providing many with great options and opportunities. Small businesses are growing throughout the region, not to mention the expected increase in local influx of new business with the addition of Amazon's HQ2 in Arlington, VA.
Bottom Line
The best time to sell anything is when demand is high and supply is low. If you are currently in a starter or trade-up house that no longer fits your needs and you are looking to step into a luxury home or just the next level of home, now's the time to list your house for sale and make your dreams come true. Turning your dreams into a reality is what we do for our clients every day.
---
"Why You Should — Buy A Better House Now"
is brought to you courtesy of Dave Martin Realty Group, your Northern Virginia residential real estate experts. If you're considering selling or buying a house in the Northern Virginia metro area, we'd love an opportunity to earn your business, provide you an outstanding experience, and demonstrate to you that:
"Help From The Best Agent Makes All The Difference."
SEARCH HOMES IN ALEXANDRIA, VA
SEARCH HOMES IN ARLINGTON, VA
SEARCH HOMES IN FAIRFAX, VA
SEARCH HOMES IN PRINCE WILLIAM, VA
PLEASE CONSIDER FOLLOWING US ON SOCIAL MEDIA
#mortgageratesdrop #realestateexposed #realestatesecretsexposed #realestategimmicks #WeWillGetYouSold #WeWillGetYouHome or Secret Strategies, - Secret Home Buying Strategies - Home Buying Secret Strategies - Beat Any Offer - Expert Home Buying Tactics, - Secret Home Buying Strategies - Home Buying Secret Strategies - Expert Home Buying Tips We Will Get You Home WeWillGetYouHome Best Agent in Alexandria, Arlington, Fairfax and Prince William Virginia