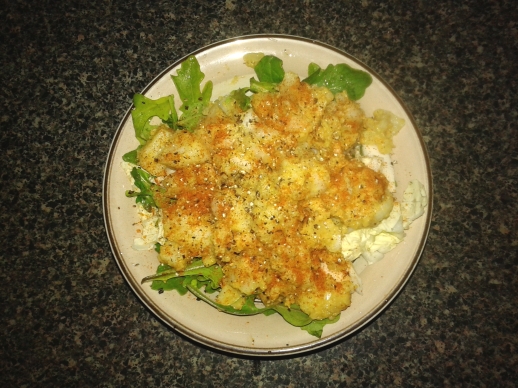 Healthy Vegan German Potato Salad ~ Dave's
So, why is a residential real estate agent in Northern Virginia
sharing a recipe for healthy vegan potato salad? What does a recipe have to do with selling a house? A lot more than you may realize. A good recipe will help you meet any variety of important goals, and what recipe you choose will have a lot to do with what goals are most important to you. In the case of a recipe for a meal or a dish, some of your goals might include:
Satisfying a taste craving
Nutrition
Health — perhaps to address a particular health concern
Weight loss
Etc.
And just like the right recipe will help you reach the goals you are looking for, a great real estate professional will help you reach your Home Goals, whether you are Selling your current home, Buying a new house, or perhaps both. In order to do that, the Realtor will take the time to find out not only what your goals are but the order of importance of these goals.
Let's look at some of the top 3 goals of home owners that want to sell their house.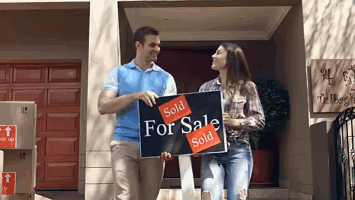 Easy — little stress
Fast — no one wants their house to be on the market for an extended period of time
Highest net return — Most money
As well as other motives and goals
What Recipe Might A Home Seller Look For?
Satisfy a craving — Desire for a new type or size of home, different location etc.
Nutrition — A move might satisfy a family requirement not currently being met with your present home.
Health — This might be the financial or emotion health that a move might address.
Weight Loss — Perhaps your family needs have either outgrown your house or perhaps it is now much more house than you need and a move to a larger or smaller home would be best.
Etc.
It's very important that your agent understands what your goals are, as well as the order of their importance. That way they will be able to suggest the BEST RECIPE to fit your particular real estate goals and needs. When a client contacts me, I always make sure to learn what their goals are and their order of importance. That's how my recipe for making sure you will succeed begins.
Ready For A Move? Click A Button To Begin

Healthy Vegan German Potato Salad
INGREDIENTS
2 pounds potatoes
1 medium white or red onion, medium chopped
1 Rib of organic celery, diced
1 T Chopped fresh parsley
DRESSING
2 T Dijon Mustard (I prefer organic no salt added)
1 T prepared yellow mustard (I prefer organic no salt added)
1/3 C Apple Cider Vinegar (I prefer organic unpasturized with the Mother)
2 T Balsamic Vinegar
1/2 t Onion powder
1/2 t Garlic powder
1 t dried dill weed
3/4 t smoked paprika (organic)
Score potatoes around the middle width-wise with a paring knife. Place the potatoes into a pot, and fill with enough water to cover. Bring to a boil, and cook for about 20 minutes, or until easily pierced with a fork. Drain, and put into large bowl with cold ice water. Let sit for about 5 minutes. Take both the ends of a potato in each hand while still under water and squeeze slightly while twisting in opposite directions. The peel should come off in your hands, or nearly so. If any is left behind, rub off with your hands or the edge of a paring knife. Dice potatoes to desired size.
While potatoes are cooking, dice onion and celery and chop parsley. Set aside.
Combine ingredients for dressing in bowl and whisk thoroughly.
Placed cooked diced potatoes, onions and celery in bowl. Add dressing and mix gently. Garnish with parsley and optionally some cayenne pepper, black pepper, smoked paprika and salt. Let rest so dressing may be absorbed. Serve at room temperature.
May be served as a side dish or on top of a large plate of greens as a lunch salad.
Option for an even less caloric salad: Substitute 1/3 to 1/2 of the potatoes with bite- sized pieces of cauliflower, but be cautious NOT to over cook the cauliflower.
Recipe and how "Health Vegan German Potato Salad" relates to real estate is brought to you courtesy of Dave Martin Realty Group, your Northern Virginia residential real estate experts. If you're considering selling or buying a house in the Northern Virginia metro area, we'd love an opportunity to earn your business, provide you an outstanding experience, and demonstrate to you that:
"Help From The Best Agent Makes All The Difference."
SEARCH HOMES IN ALEXANDRIA, VA
SEARCH HOMES IN ARLINGTON, VA
SEARCH HOMES IN FAIRFAX, VA
SEARCH HOMES IN PRINCE WILLIAM, VA

PHONE
EMAIL
PLEASE CONSIDER FOLLOWING US ON SOCIAL MEDIA SEE BELOW
More Real Estate Tips and Information
Fake New — Home Buying Truths
Home Buying — Preparation for Success
Home Buyers - Costly Mistakes To Avoid In A Seller's Market
Move Up To A Luxury Home? — Now Is A Great Time!
Sellers These Are The Features Home Buyers Want Most