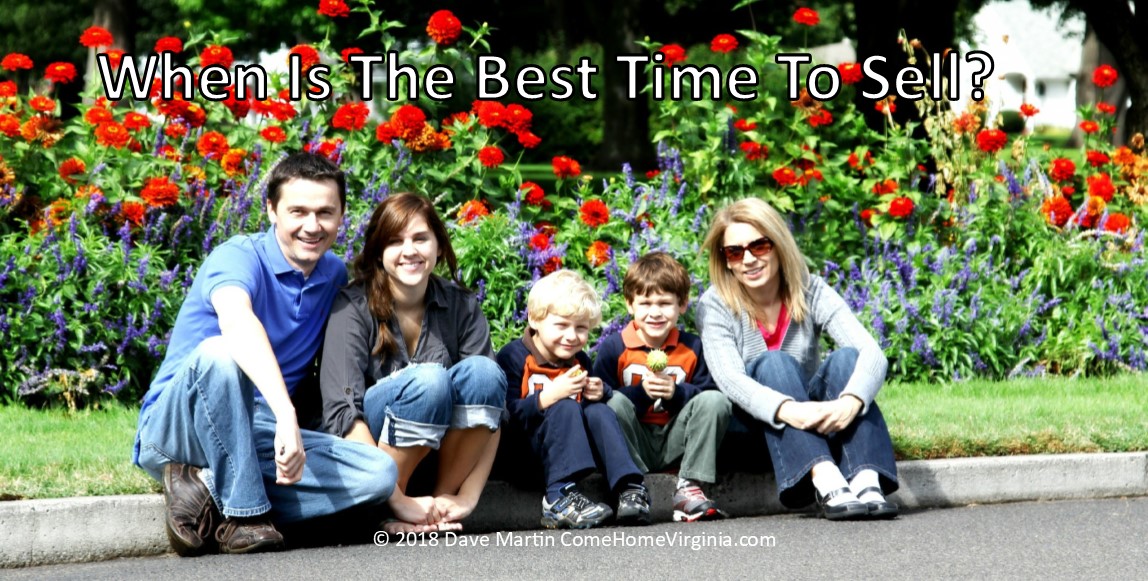 Seldom does a day go by when we don't hear the question, "When is the best time to sell a house?" Home sellers have enjoyed an extended sellers' market over the last seven years, selling at a 2.9 percent premium above estimated market value on average, according to an ATTOM Data Solutions analysis of almost 15 million home sales nationally between 2011 and 2017. Home owners selling in the late spring and early summer months fair even better than during the other months of the year; the two best months during this time frame have been May and June. May has averaged a slightly higher premium by 0.1% over June, but both months have statistically ranked the best during this 7 year time frame. Both single family homes and condominiums were considered in this research, and the premiums were calculated based on estimated market value.
The fact that the spring time turns out to be the best period for home owners to sell should come as little surprise here in Northern Virginia. The months of April thru July are considered the spring home buying time, when we normally experience an increase in active home buyers.
For the study, ATTOM's analysis found the average seller premium achieved for each month of the year. Below is a breakdown by month: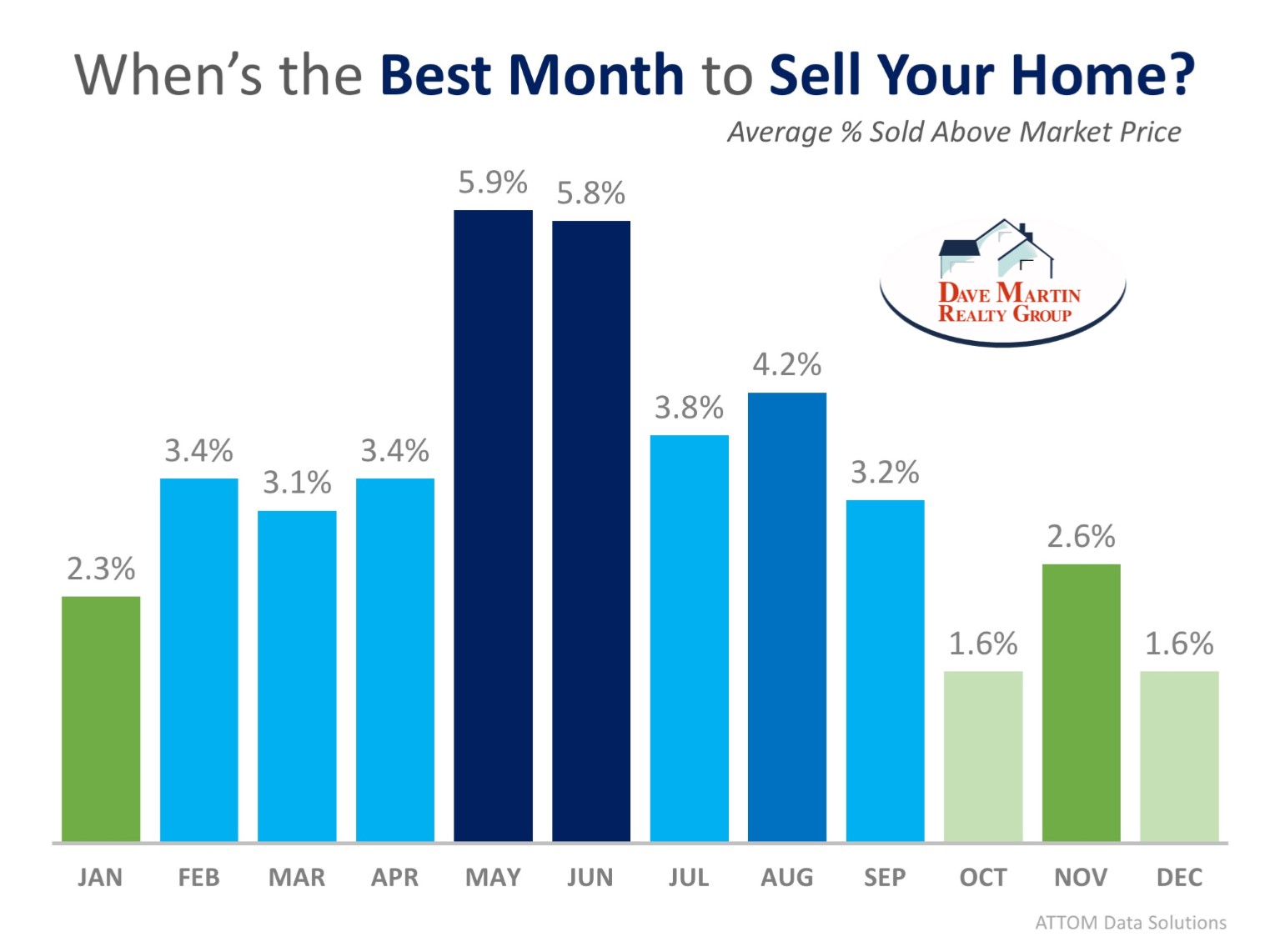 It's important to point out that the numbers above are national and that some regions actually bucked the national trend. For example,for the Phoenix AZ area the best month was January, and for Miami FL the best month was November. This seemed to be the case in many of the warmer regions of the country.

What about here in Northern Virginia? Here in our local area the best months were May and June according to the research. See below.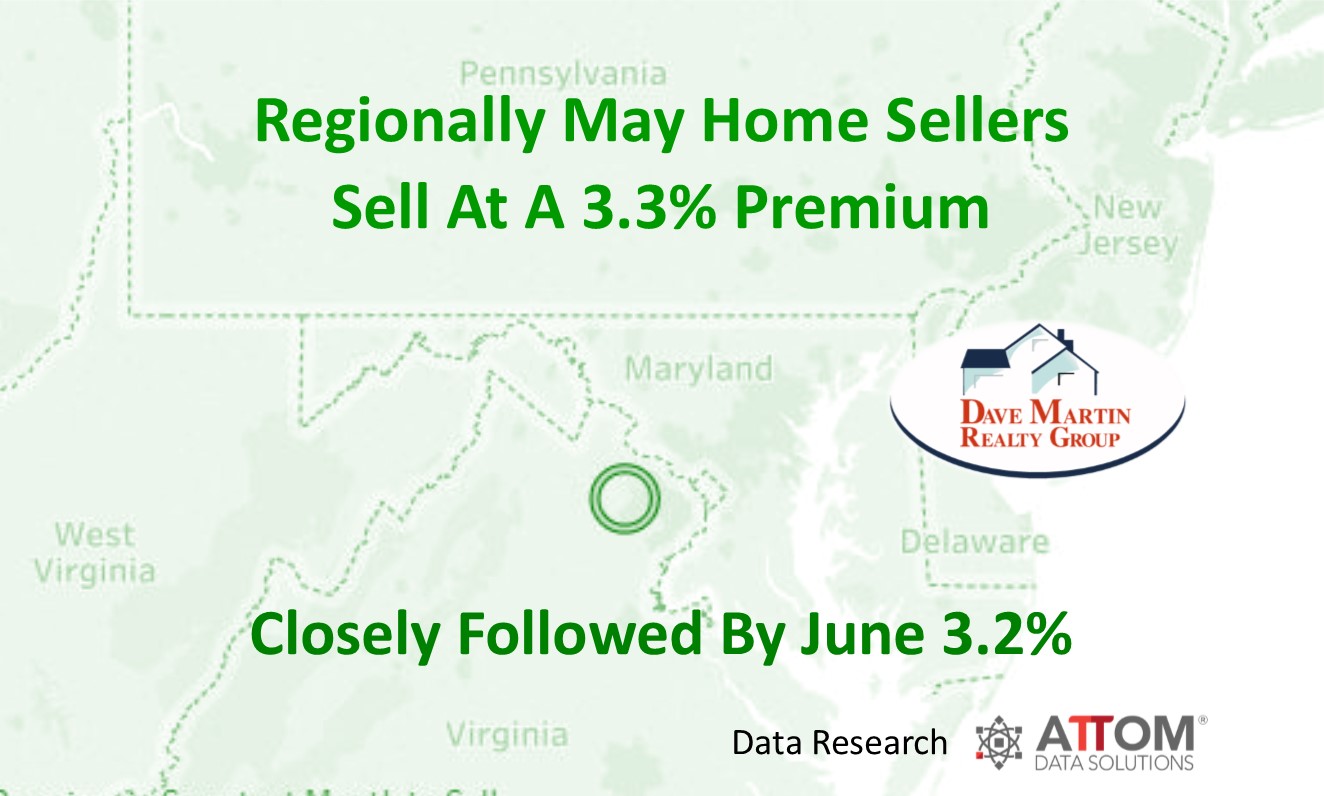 The research for best time to sell statistically went on to break it down to the best days of the year, with 17 of the top 20 days to sell falling in the months of May and June. During this extended strong seller's market ATTOM's research showed that for ALL months of the year home sellers on average were receiving a premium sale price for their properties.
If you are thinking about selling your home this year, doing so during this time would be a great idea.
Bottom Line:
Let's get together to discuss the market conditions particular to your home, and we will put together the best marketing strategy so you can have the maximum exposure to ready, willing and able buyers and so you can get the best offers on your home.
Additional Reading Real Estate News
How much have home prices risen?
It's A Sellers' Market Should You FSBO (For Sale By Owner)
Home Sellers These Are The Features Buyers Want Most Part 2